New editor-in-chief for Eurogamer Sweden
Jonas Aronsson makes the jump from editor of consumer site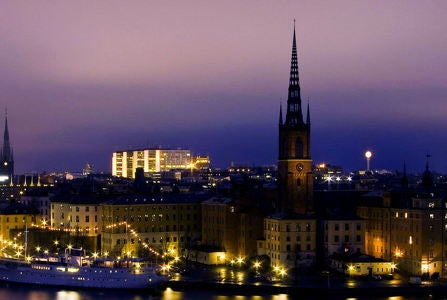 Jonas Aronsson, formerly the editor of Eurogamer Sweden, has been promoted to editor-in-chief.
"Eurogamer has only existed in Sweden for little over two years, but during this time we've become a top-tier videogame website with daily news, reviews and high quality original content," said Aronsson.
"We have combined the best parts of the Eurogamer network with a Swedish editorial staff with contributors in all major cities, and our Metacritic status is a clear proof of our qualities."
He had been editor since the site launched in 2010, and with this promotion takes the role formerly held by Toby Lee. Lee will become managing director.
"We've had very high ambitions during our first two years, but our main focus has been to create a stable ground for our business and maintain daily operations," continued Aronsson.
"Now that we've established ourselves as an integral part of the videogame scene in Sweden it's time to raise the bar even higher. We have already got Sweden's most comprehensive news coverage, and we publish more reviews and previews a year than any other publication in Sweden"