New editor for GamesMaster magazine
Matt Pellett gets promotion as brand enters its 20th year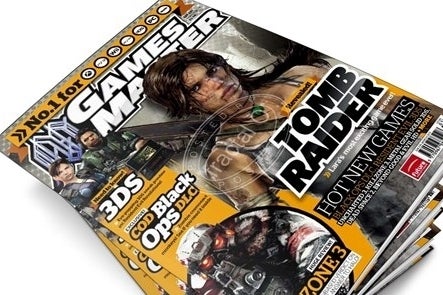 Future Publishing has appointed Matt Pellett as the new editor of its GamesMaster magazine.
"I'm delighted to be stepping up into the role of editor in such an exciting year," he said.
"GamesMaster celebrates its 20th anniversary in 2013 and our milestone coincides with momentous industry events as new consoles begin to emerge on the horizon. I look forward to building on the success that has seen us become the UK's best-selling multi-format gaming print magazine."
Pellet started his journalism career with Future in 2007, as staff writer on the recently closed Xbox World 360. He joined GamesMaster in October 2011 as games editor, and was promoted to deputy in February last year.
"Matt's dedication to the cause makes him one of the stars of our editorial floor," added associate publisher James Kick.
"It's great to be able to promote him as it highlights the talent-pool we have here. We're getting ready for the new-gen and I know the brand is in good hands with Matt and Robin at the helm".