New charity Safe In Our World focuses on mental health in the games industry
Organisation aims to raise awareness of mental health issues among both gamers and developers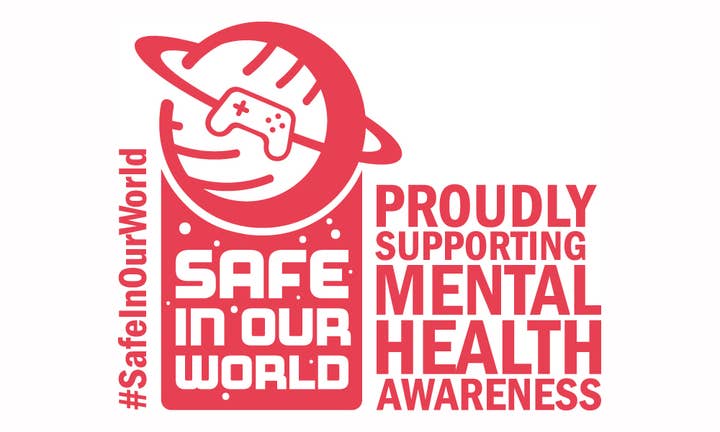 A collection of games professionals have launched a new charity to help promote better mental wellbeing within the industry.
Launching today, Safe In Our World aims to both raise awareness and offer support for anyone with mental health issues or concerns -- whether they are employed by the industry, or a player of its games.
Central to these efforts is the new Safe In Our World website, which is designed to be a hub for resources and information on how to cope with depression, stress, bullying, isolation, insomnia, anger, bullying and more.
The site will also share stories from those in the industry who have suffered a variety of mental health issues, as well as their advice on how to get the support you need. Plus, there are details for local helplines and support sites for people around the globe.
Safe In Our World will also highlight and promote video games and apps that address mental health directly.
The first title it will focus on is Fractured Minds, a game developed by BAFTA Young Game Designer award winner Emily Mitchell, which explores her personal journey and the positive effects games can have on people's lives.
Fractured Minds will soon be published on PC, Xbox One, PS4 and Switch by Wired Productions. More projects will be announced in the weeks ahead.
Launching today to make World Mental Health Day, Safe In Our World has been founded by Wired Productions' Leo Zullo and Neil Broadhead and LittleBig PR's Gareth Williams, with involvement from the publisher's Al Hibberd and Aaron Cooper.
"The video games industry creates worlds for a huge number of vulnerable people, and it is our duty to help and support them," said Zullo. "We can reach them and share this message if we work together; we can actually make a difference.
"Safe In Our World is the first step in these efforts, and we're delighted with the response within the industry and the partners and individuals who are joining this initiative."