New CFO for Future Publishing
Zillah Byng-Maddick will take over role on November 18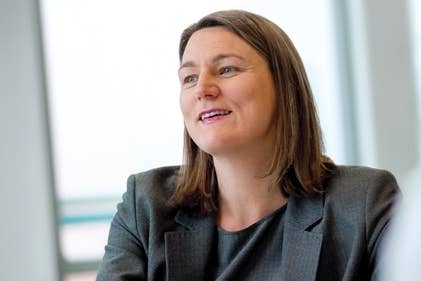 UK media company Future Publishing has named its new chief financial officer as Zillah Byng-Maddick, replacing Graham Harding who will depart in November.
"Zillah has an outstanding reputation and her experience of leading a successful and rapid transition from print to digital at Trader Media Group is of enormous value to us at this time," said CEO Mark Wood.
"She will help transform Future, accelerating the pace of change, which is key to us building a more profitable digital business."
Byng-Maddick is a new addition to the Future team. Her last role was as executive director for Trader Media Group, a company with an automobile focus. She also held the roles of interim CEO and CFO at the company after joining in 2009. She's also worked with Fitness First, First Quench Retailing (Thresher Group) and General Electric.
Previous CEO Harding is leaving to "pursue other career opportunities," and Byng-Maddick will join Future on November 1, becoming CFO on November 18.
"We are indebted to Graham for his tremendous contribution to Future's development over many years and in particular his recent success in strengthening the balance sheet. We wish him every success with his future plans," added Wood.
Future is currently cutting staff, with 55 redundancies expected.