New CEO for Ngmoco
Founder Neil Young stands down from role, Clive Downie steps up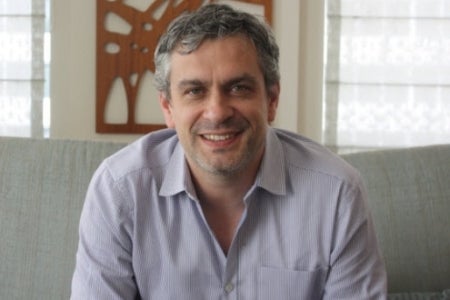 Neil Young has departed from his role as CEO of DeNA's ngmoco, and will be replaced by Clive Downie. Co-founder and CCO Bob Stevenson has also stepped down.
"We couldn't be happier that Clive, our long time colleague and friend is taking the reins of the Western business by becoming the new CEO," said Young.
"Our confidence in Clive and the momentum of DeNA's business in the West makes this the right moment for us to move on to our next adventure."
Young, who has been CEO since he co-founded ngmoco in July 2008, will remain on the DeNA board of directors.
His successor Downie was previously a vice president of marketing at Electronic Arts, and more recently has spent time at ngmoco as vice president of studios.
"Over the last several years, I've had the opportunity to run many different parts of our organisation, which has afforded me full visibility into our operations," Downie said.
"As we move into our next stage of growth, with our business starting to fire on all cylinders here in the West, I'm incredibly excited about our prospects and our mission to become the number one social mobile platform company in the world."
Japanese company DeNA acquired ngmoco, whose games include Rolando and Dreamtopia, in 2010 for $400 million.
"As our Western business moves from its platform building and global integration phase to awareness building, publishing and operating a robust portfolio of games that entertain the world, Clive's talents and understanding of our business make him the perfect person to drive Mobage in the West," added DeNA CEO Isao Moriyasu.