DeNA: "Coming out of hibernation"
The mobile game giant's US subsidiary has signed up 10 new developers and talks with us about its evolving business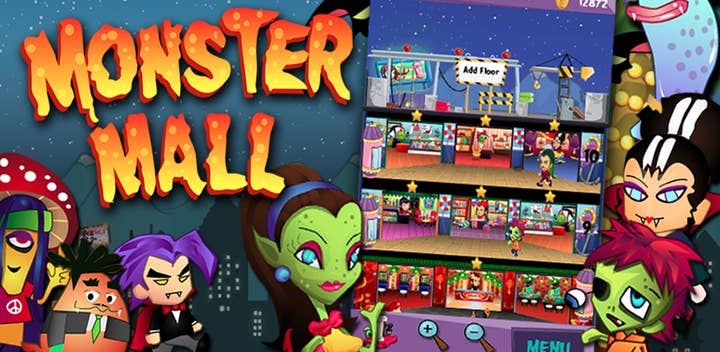 The mobile game market is a very competitive area right now, as publishers of all kinds are looking at the rapid growth of the sector and trying to carve out a piece of that growth for themselves. Small developers are finding it more difficult and expensive these days to acquire players. The number of games flooding the market makes it harder and harder to get your game discovered. Small developers are beginning to see value in signing up with a publisher rather than trying to do it all themselves.
Japanese mobile social giant DeNA is locked in a struggle with its rival Gree, both trying to bring their mobile social networks out of Japan onto the world stage. Both companies have had great success in Japan on feature phones. Both companies have annual sales in the range of $2 billion, mostly from the sale of virtual items in hundreds of different games. Both DeNA and Gree have been working to expand their network of developers using their platforms, and especially to extend their successful formulas beyond Japan into the world market.
DeNA announced today that it is partnering with 10 independent social and mobile game developers to bring their games to the Mobage mobile social games network and platform for iOS and Android devices worldwide. New developer partners include BigHut, Cobalt Play Games, GameCloud, Electrified Games, Joywinds, Inc., Kyy Games, Massive Damage, Oh BiBi socialtainment, Runaway Play, and XMG Studio, Inc. These developers are located around the world, from places as far apart as China, New Zealand, Finland, France, Brazil, Canada and the US. Two of the games are available now: Boney the Runner from BigHut, and Monster Mall from Cobalt Play Games. Other titles will be released over the next few months.
"Anyone that's telling you that Android isn't as important as iOS is doing it wrong"

Barry Dorf
"It's kind of us coming out of hibernation," said Barry Dorf, Senior Director of Third Party at DeNA's U.S. subsidiary ngmoco. "We're using all the incredible learning coming out of Japan and taking that to third parties." DeNA's Mobage (mo-bah-geh) social network and platform has launched successful games in the US such as Rage of Bahamut, developed by partner studio Cygames Inc., and Deity Wars, created by CROOZ, Inc., which have both held top spots on the Apple App Store and Google Play top grossing charts.
DeNA is helping these developers on multiple levels: design, monetization, finding an audience. "Last year the third-party team was very much a biz dev and sales focused team," said Dorf. "I learned that signing people up to this platform that weren't 100 percent engaged wasn't the right way to go. I changed the focus of the department from sales to a production-oriented department. We get producers assigned to the game to teach them everything we know about a game and how to make them successful."
Developers are of course giving up some part of the revenue from their apps in order to gain the services DeNA offers. Neither DeNA nor Gree reveals what sort of financial arrangements are made with developers, but clearly some developers feel it's worth the cost as the market continues to get more competitive.
"No one would argue that the cost of acquiring users is going down," said Dorf. "That's why being on a platform right now for these developers is so important. Having a common currency on our Android games is huge, because we incentivize people to go from game to game and try them out." Dorf considers Android and iOS to be of equal importance these days. "Anyone that's telling you that Android isn't as important as iOS is doing it wrong," said Dorf.
Dorf believes that it's important for developers to make their titles work on every viable platform. "I'm sure there's going to be a tablet only megahit soon, but we don't see it yet," said Dorf. "So I really want to focus on all the platforms. I want a game that's going to come out on Android and iOS, on tablets and smartphones. It's funny, but the first time someone comes in to demonstrate their game it's always on a tablet," continued Dorf. "I say, OK, great, but the next time you come in I wants to see it working on a phone." There are just a lot more phones out there than tablets right now.
Dorf sees that card battle games like Rage of Bahamut are finding more success in the US market. Card battle games and types of mechanics they use for the game and for monetization are proving to be popular beyond Japan. The difference between Japan and the US used to be huge, but Dorf feels the US market is evolving in that direction. "We do have more games coming from Japan, both from first and third party," said Dorf. More developers will be signed up to the Mobage platform in the coming months, according to Dorf.