NetEase revenues rise to $2.4bn
Fantasy Westward Journey publisher grows games business overseas with increased playerbase in Japan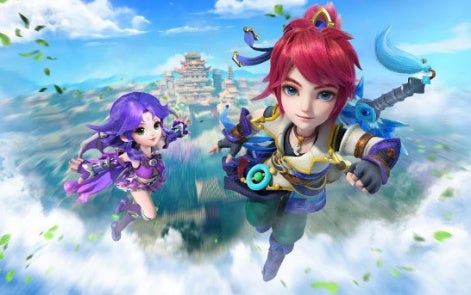 China-based games publisher NetEase has reported its latest financial results, showing healthy growth in both revenue and profit.
For the three months ended March 31, The company reported overall net revenues of RMB 17.1 billion ($2.4 billion), marking an 18.3% increase when compared to the same quarter last year.
The vast majority of this is accounted for by its online games, which generated revenues of RMB13.5 billion ($1.9 billion), up 14.1% year-on-year. Mobile games represent approximated 70.3$ of this figure, which is down slightly from the 72.1% recorded in 2019.
NetEase highlighted "strong performances" from its flagship titles in the Fantasy Westward Journey series, as well as New Westward Journey Online II.
The publisher also saw "extended international recognition" for its games -- particularly in Japan, where there were surges in the number of active players for battle royale title Knives Out and survival game Identity V.
While online games are the biggest revenue driver, NetEase's search engine Youdao showed the biggest growth with revenues up 140% to RMB 541.4 million ($76.5 million).
Total operating expenses were reported as RMB 4.9 billion ($690.8 million), up 22.8% year-on-year.
Gross profit has risen 21.2% since 2019 to RMB 9.4 billion ($1.3 billion).
Looking forward, the publisher has a number of key releases in the coming months, including Fantasy Westward Journey H5, PES Club Manager and Eve Online mobile spin-off Eve Echoes.
Further ahead, it is working on Diablo Immortal, Pokémon Quest, Marvel Duel and Harry Potter: Magic Awakened.