Ncsoft West reveals new executive team
Eight new hires since December 2014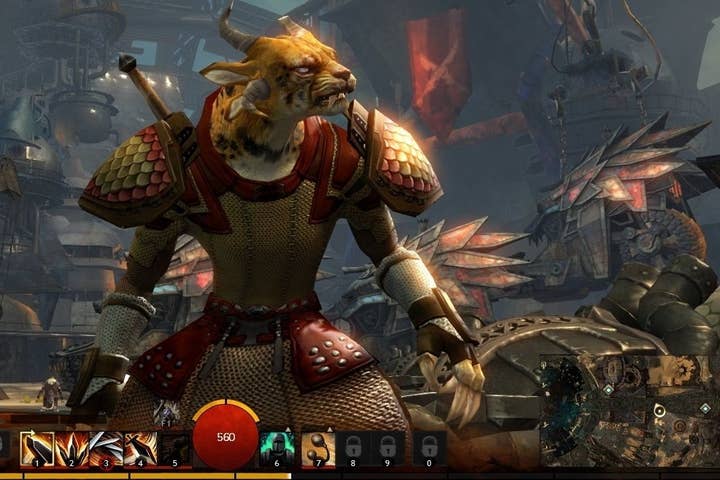 Ncsoft West has revealed the full list of new hires to its management team since December 2014, naming eight new executives.
Key recent hires to the executive and senior management team include:
John Burns, senior vice president of publishing and business services at NCSOFT West
Jesse Taylor, senior vice president of mobile
Michael Chang, senior vice president of corporate development
Daren Chencinski, general manager of Ncsoft West mobile
Jeff Pabst, vice president of commerce
Tim Granich, senior director, marketing
Ben Conrad, director of corporate communications, PR and events
Omeed Dariani, director of community
"Over the last several months, we've begun to lay the groundwork to increase NCSOFT West's investment and prominence in the West," said CEO Dr. Songyee Yoon.
"Now, with our full executive team in place, new mobile studio open in San Mateo and a number of other key initiatives underway, we have a strategy that will drive our acceleration and position the company as a key leader in the Western games industry."
In April Ncsoft invested $5 million in a new mobile development team headed up by ex-Kabam execs, This Game Studio. It also cut a reported 16 employees from its customer support operations at its offices in Austin, Texas.
"Ncsoft West is poised for acceleration," added Burns.
"We are expanding our product pipeline via more products from our Korean HQ, from M&A activity and via a heavy focus on mobile development. We also continue to accelerate by building on the existing great teams and people we have here at Ncsoft West and by adding additional areas of expertise that support our expanding cross-platform initiatives."
Ncsoft West is a division of Ncsoft that holds operating responsibilities for the US, Europe, South America,Australia and New Zealand.