NBA 2K13 names Jay Z as executive producer
The rapper will lend his "artistic vision" to 2K Sports' annual title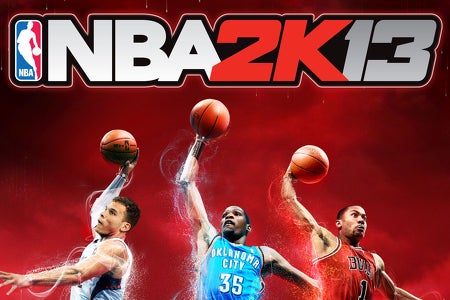 2K Sports has announced that Shawn Carter, also known as Jay Z, will be an executive producer for the upcoming NBA 2K13. Jay Z will lend his "artistic vision and style" to the game, in addition to choosing the game's soundtrack.
"This has been a unique opportunity to collaborate with 2K Sports and be a part of one of the best sports video games in history," said Jay Z. "NBA 2K13 will be the next evolution in sports and basketball culture, and I'm ready to usher in the new era of the franchise."
"We aren't content with just being the best, and we will continue to grow the NBA 2K franchise into one of today's premier entertainment experiences," said 2K Sports vice president of marketing Jason Argent. "Jay Z's role in NBA 2K13 represents a unique fusion of basketball, music, art, and entertainment, and illustrates the evolution of NBA 2K into something much bigger than simply the best basketball video game series ever made."
The full 24-song soundtrack for the game is below, featuring many of Jay Z's songs:
The Hours - Ali in the Jungle
Too Short - Blow the Whistle (Main)
Eric B. and Rakim - I Ain't No Joke
Phoenix - 1901
Jay Z - Pump it Up (Freestyle)
Puff Daddy and the Family - Victory (feat. Notorious B.I.G. & Busta Rhymes)
Daft Punk - Around The World (Radio Edit)
Santigold - Shove It (feat. Spank Rock)
Kanye West - Amazing
Jay Z - Run This Town
The Dirty Projectors - Stillness is the Move
Nas - The World is Yours
Coldplay - Viva La Vida
Roy Ayers - We Live in Brooklyn, Baby
Justice - Stress
Jay Z - The Bounce
Kanye West - We Major (feat. Nas & Really Doe)
Mobb Deep - Shook Ones, Pt. II
Meek Mill - Ima Boss - Instrumental
Kanye West - Mercy (feat. Big Sean, Pusha T, and 2 Chainz)
U2 - Elevation
Jay Z - On To The Next One
Jay Z - Public Service Announcement
Jay Z - H.A.M. (Instrumental)
NBA 2K13 will be available for Xbox 360, PlayStation 3, PlayStation Portable, PC, and Wii on October 2, 2012 in North America. The game will be released worldwide on October 5, 2012.