Naughty Dog: We made stupid mistakes with the PS2 to PS3 move
Evan Wells and Christophe Balestra on doing better this time around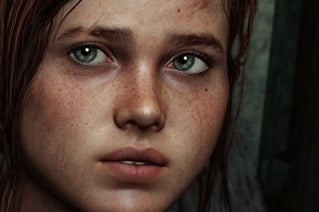 Naughty Dog co-presidents Evan Wells and Christophe Balestra have revealed a little about the challenges the studio faced in the last Sony console transition, and explained how they hope to avoid the same mistakes this time around.
"We had a pretty bad experience when we moved from PS2 to PS3, because we made some stupid mistakes," Balestra told Eurogamer.
"And that was totally our fault. And also we were going from PS2 to PS3, the shaders were different and things like that, and we had a lot to learn. I think we've caught up though - I think our games look pretty good, so I feel like we're fine right now. But it's always scary, because you don't know what to expect just to do something. We'll see. We have a little more time to think about it."
"A lot of our pipelines are already ready to move to something superior to the PS3. But it's scary"
The comments have all the more significance given their timing, Sony is expected to reveal its next-generation console at an event in New York tomorrow. While there has been speculation over what the new machine might bring, backwards compatibility courtesy of Gaikai streaming, a Dualshock controller complete with a touch pad, one thing that's guaranteed is upgraded visuals.
Balestra said that while the team were poised to cope with those fancy next generation looks, thanks to what seemed to be a studio habit of over-achieving, its development tools will need to adapt.
"It's true - moving on to something else after PS3 might mean more people, but we're not sure just yet," he continued.
"It's about the quality of the tools, and about whether you can make something smarter. My guess is that they will expand - you'll have more this, and more that - you'll always have something more. In terms of our art, we always create our assets at a higher resolution than what you see in-game. A lot of our pipelines are already ready to move to something superior to the PS3. But it's scary."
Meanwhile Wells added that during the past transition the company had used propriety programming, a move that ultimately led to more work with the arrival of the PlayStation 3.
"The days of starting from scratch are gone," he explained.
"We did start from scratch going from PS2 to PS3, and that's down to the fact that on PS2 we'd written our own programming language. Everything on Jak and Daxter was written in a language called GOOL - game object oriented list. Andy Gavin the founder of Naughty Dog, was an MIT guy, and this was his thing. It was great, a great development environment that was geared to the kind of game that we made."
"Moving on to PS3 we are entering this group of developers that we could share technology with. We wanted to get into the more traditional development environment that other studios are developing with, so we did have to start from scratch. It was a tough road to hoe."
Naughty Dog's most recent title The Last Of Us, recently faced a delay, and will now be out of June 14.
"As we entered the final phase of development for The Last of Us, we came to realise just how massive Joel and Ellie's journey is," said creative director Neil Druckmann.
"But instead of cutting corners or compromising our vision, we came to the tough decision that the game deserved a few extra weeks to ensure every detail of The Last of Us was up to Naughty Dog's internal high standards."