Musician Leo Pellegrino sues Epic Games over alleged misappropriation of his identity
Pellegrino's "trademark moves have become inseparable from his persona and his life story" argues filing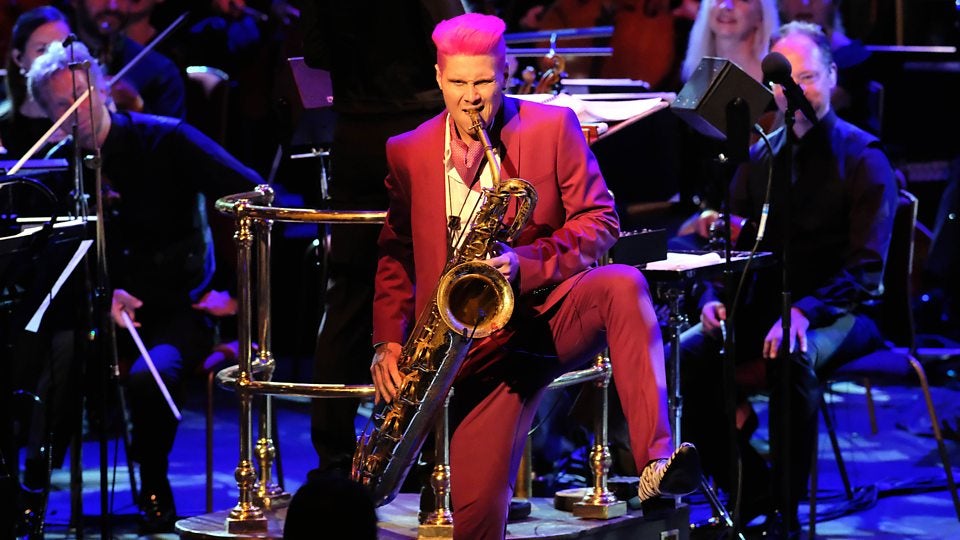 Epic Games has been accused of "outrageous and inexcusable" conduct over its alleged misappropriation of the likeness of musician Leo Pellegrino.
Once again, the Fortnite developer finds itself in legal trouble for its dance emotes, this time for allegedly using Pellegrino's likeness when designing the "Phone it in" dance emote.
In a lawsuit filed last week in the Eastern District of Pennsylvania, it is argued that Epic Games unjustly profited from Pellegrino's "strenuous work and hard-earned fame" by using his likeness without permission.
The filing comes just two months after the US Copyright Office denied actor Alfonso Ribeiro's claim on the Carlton Dance, finding it was "not registrable as a choreographic work."
However, unlike Ribeiro's claim against Epic, Pellegrino's case rests upon the misappropriation of his identity and likeness, rather than a single dance move.
Pellegrino is known as the bombastic saxophonist of brass house outfit Too Many Zooz, and rose to fame in 2014 when a video of his band playing in a New York subway station went viral.
The filing argues his "trademark moves have become inseparable from his persona and his life story."
According to the filing, Pellegrino's "duck footed" style is the result of his "unique anatomy."
"Because of his externally rotatable feet, he eventually developed his own unique dancing style and his signature and original movements - viz., the Signature Move," reads the filing.
"As he developed his performance persona, Pellegrino incorporated the Signature Move into his performances playing the saxophone."
Pellegrino raises eight causes of action against Epic, including unauthorized use of likeness, invasion of privacy, misappropriation of publicity, and unjust enrichment.