More than 5m PS3s sold in UK
SCEE celebrates milestone for console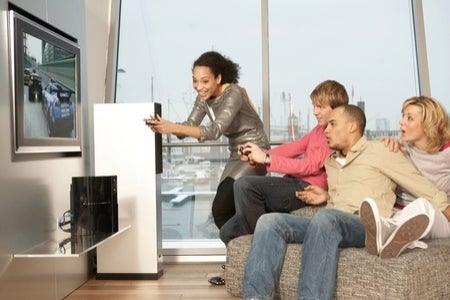 The Sony PlayStation 3 console has now sold more that 5 million units in the UK, after five years on sale.
"This is another historic moment for the PlayStation brand, and something I'm incredibly proud of," said Fergal Gara, SCEE VP and MD for UK and Ireland.
"I'd like to thank all our consumers, retailers and third party partners for helping us achieve this figure, and look forward to continued success"
The figure was backed up by data from GfK Chart-Track.
The PlayStation 3 launched in March 2007 in the UK, and has since adopted a slimmer design. A new 12GB model aimed at families will go on sale tomorrow.