More PS5 stock boosts Gran Turismo 7 and Horizon Forbidden West sales | UK Boxed Charts
But it's another week at No.1 for LEGO Star Wars: The Skywalker Saga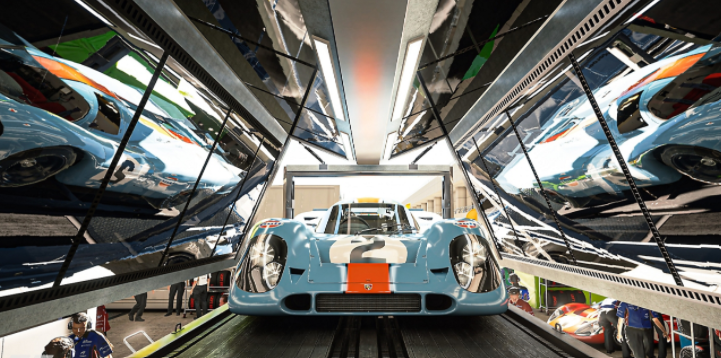 The arrival of new PS5 hardware bundles has boosted sales of its big games.
Gran Turismo 7 posted a 163% spike in sales, sending the racing game up five places to No.2. Just behind it is Horizon Forbidden West at No.3, which jumped 11 places after a 307% leap in sales.
Other PS5 games also moved up the charts, partially due to the arrival of more console stock but also Easter price promotions. Spider-Man: Miles Morales re-enters the charts at No.15 after a 302% sales spike, while Ratchet & Clank: Rift Apart is back in the Top 40 at No.17 after a 709% jump. Finally, Ghostwire: Tokyo returns at No.21 (sales up 210%) and Ghost of Tsushima: Director's Cut is at No.30 (up 464%).
At No.1 for a second consecutive week is LEGO Star Wars: The Skywalker Saga. The game posted a huge launch last week (both in the boxed and digital charts), and is the fastest-selling LEGO game in UK history. This week sales dropped 70% week-on-week, but the Warner Bros game still comfortably retains its leading position.
Last week, PlayStation 5 was the biggest platform for the new game, while this week it's the Nintendo Switch version. This is typical of LEGO titles from the last five years, which have launched stronger on PlayStation and Xbox devices, with Nintendo taking more market share in the subsequent months and years.
There was technically a new release this week with the new version of Grand Theft Auto 5 for PS5 and Xbox Series X and S, which was released at physical retail following its digital debut last month. As a result of this, sales increased 89% and the Rockstar game is back in the Top Ten at No.9.
Elsewhere, Kirby and the Forgotten Land drops from No.2 to No.7 after a 50% drop in sales week-on-week. The Switch game is now two thirds of the way to becoming the UK's best-selling Kirby title ever.
Other recent big launches fell down the charts this week. Elden Ring is at No.8 after a 13% sales slip. WWE 2K22 drops out of the Top Ten and is at No.12 after 6% sales slide, and Tiny Tina's Wonderlands is down 12 places to No.23 after a 41% sales fall. It's worth noting that these three games sold particularly well via PSN and Xbox Live, and that data is not available until later in the week.
Here is the GfK UK Boxed Top Ten for the week ending April 16:
| Last Week | This Week | Title |
| --- | --- | --- |
| New Entry | 1 | LEGO Star Wars: The Skywalker Saga |
| 7 | 2 | Gran Turismo 7 |
| 14 | 3 | Horizon Forbidden West |
| 3 | 4 | FIFA 22 |
| 4 | 5 | Pokémon Legends: Arceus |
| 5 | 6 | Mario Kart 8: Deluxe |
| 2 | 7 | Kirby and The Forgotten Land |
| 6 | 8 | Elden Ring |
| 16 | 9 | Grand Theft Auto 5 |
| 8 | 10 | Animal Crossing: New Horizons |