Monster Hunter 4 ships 1 million in the West
Fourth entry in series becomes the first to ship over a million units to North America and Europe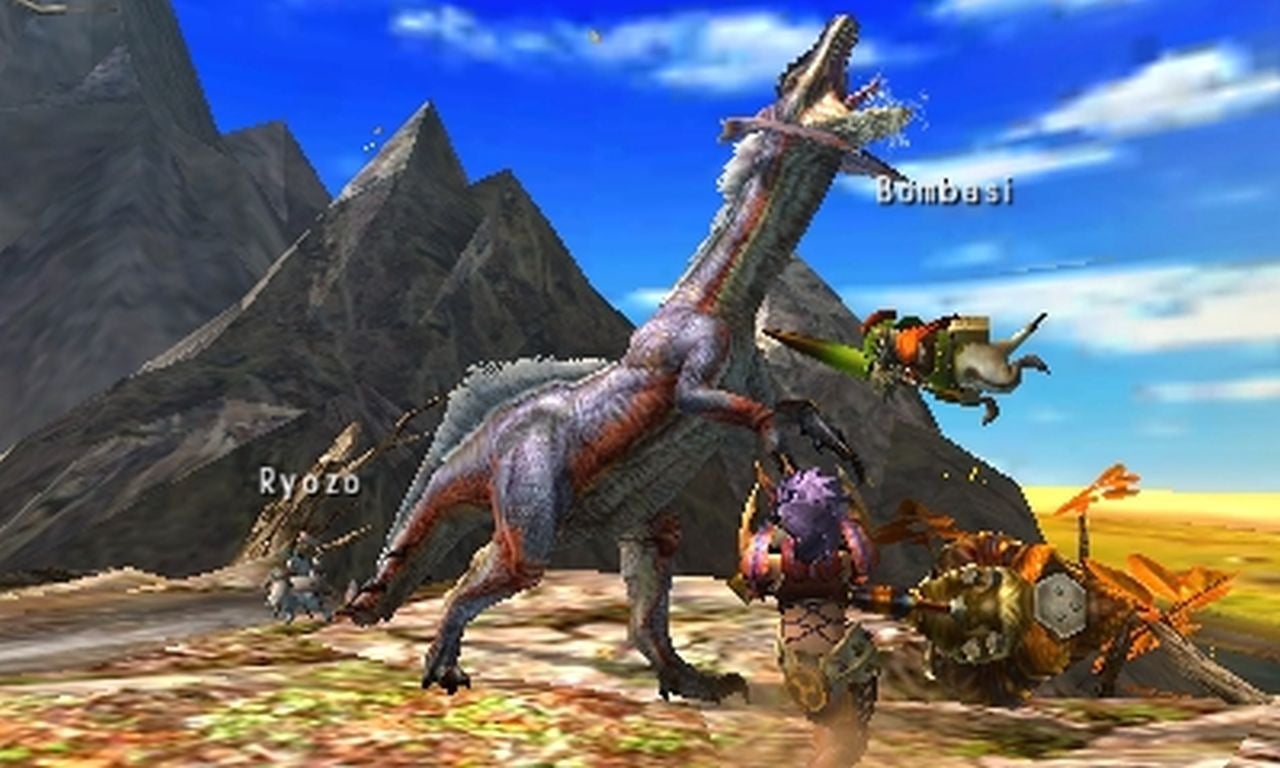 While the Monster Hunter franchise has been hugely popular in Japan, Capcom hasn't seen anywhere near the same level of success overseas. Today, however, the Japanese publisher did note a new milestone for the series, as Monster Hunter 4 has become the first entry to ship a million units across North America and Europe. Capcom said that this includes both retail and Nintendo eShop download sales.
Since Monster Hunter debuted back in 2004, the series has reached cumulative franchise sales of more than 32 million units. Capcom described Monster Hunter 4 as its "most accessible yet," but attributed some of the version's success in the West to its online multiplayer, "a feature that is in strong demand in Europe and North America."
Along those lines, Capcom also stressed that it's been leveraging special events online with its community and that downloads of the free demo for the game have helped push sales. Another point Capcom made is that the game's launch in Europe and North America actually coincided with the release of the New Nintendo 3DS, so new owners of the handheld were looking for top software to go with the 3DS purchase.
Capcom's sales of late have been declining, but the Monster Hunter franchise has been a lone bright spot for the publisher.