Mobius Final Fantasy shutting down after five years
Japanese version of the game has already ended; global service to conclude in June 2020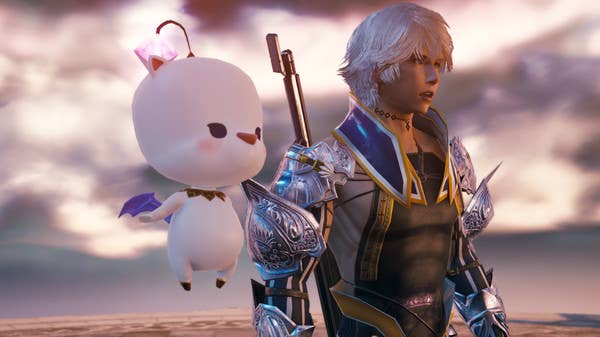 Square Enix has announced that it will be terminating service for its mobile game Mobius Final Fantasy, and has in fact already ended service in Japan.
The publisher has announced the game shuttered in Japan last month, and will conclude globally at 6 p.m. PT on June 30, 2020. In-game currency "magicite" sales will cease on March 31, 2020, though it can be spent up until the game shuts down fully.
"We would like to express our deepest gratitude to all our players who have supported us since service began back on August 3, 2016," Square Enix's statement reads. "It is with heavy heart that we must now bring you this sad news.
"We will continue to implement updates to in-game events, including the conclusion of the Warrior of Despair story, until the end of service, so it is our fondest hope that you will see our adventurers' fates out to the very last.
"Thank you for fighting alongside the Warriors of Light and for being a part of the world of Mobius Final Fantasy. May you continue to bring the light of hope to those around you."
The free-to-play RPG first launched in Japan in 2015, with a global launch the following year and a Steam release the year after that. Because Mobius Final Fantasy's monetization was primarily through gacha mechanics, it was pulled from Belgium alongside Kingdom Hearts Union X and Dissidia Final Fantasy Opera Omnia in 2018.
As of May 2019, Mobius Final Fantasy had reached 20 million downloads worldwide.