Mobile World Congress Barcelona show cancelled over virus fears
Organizing body GSMA says travel concerns and other factors "made it impossible" to hold 2020 edition of annual conference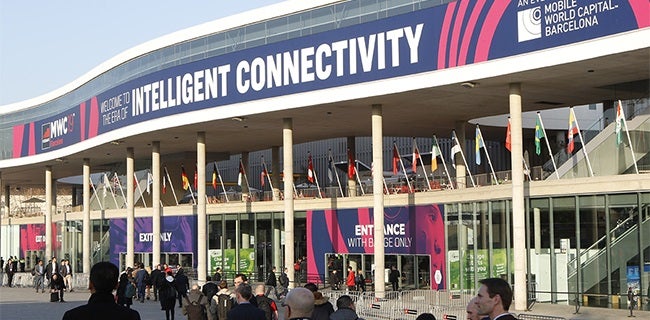 Today saw another event added to the growing list of shows scuttled or delayed by coronavirus fears, as the GSMA mobile operator trade group today announced that this year's installment of its annual Mobile World Congress Barcelona show has been cancelled.
"With due regard to the safe and healthy environment in Barcelona and the host country today, the GSMA has cancelled MWC Barcelona 2020 because the global concern regarding the coronavirus outbreak, travel concern and other circumstances, make it impossible for the GSMA to hold the event," the group said.
The GSMA added that Barcelona respected and understood the decision, and added that it will be working with the city for MWC Barcelona 2021 and beyond.
"Our sympathies at this time are with those affected in China, and all around the world," the group said.
MWC Bareclona had been scheduled to run from February 24-27.
The coronavirus that has caused so much disruption was first reported in Wuhan, China late last year, and its impact on gaming has noticeably ramped up this month. Games and hardware production have hit delays, Chinese development studios have been temporarily shut down, and esports competitions have been delayed. Other conferences like the Taipei Game Show and My.Games' The Big Deal Conference have also been delayed.