Mobile games lifecycle shortening - App Annie
Tracking firm's 2015 recap notes changes in gaming, shifts in iOS/Android balance of power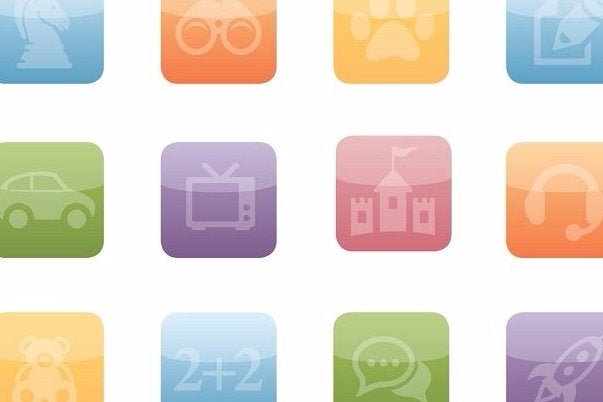 The top grossing charts in mobile gaming right now may look awfully similar to those of January 2015, but that doesn't mean the industry hasn't been changing beneath the surface. App Annie today released its 2015 Retrospective report, underscoring a handful of significant shifts in the industry.
The first trend App Annie highlighted was that as the mobile game industry matures, the lifespan of individual games is shrinking. As a result, publishers need their games to reach success on a quicker timeline.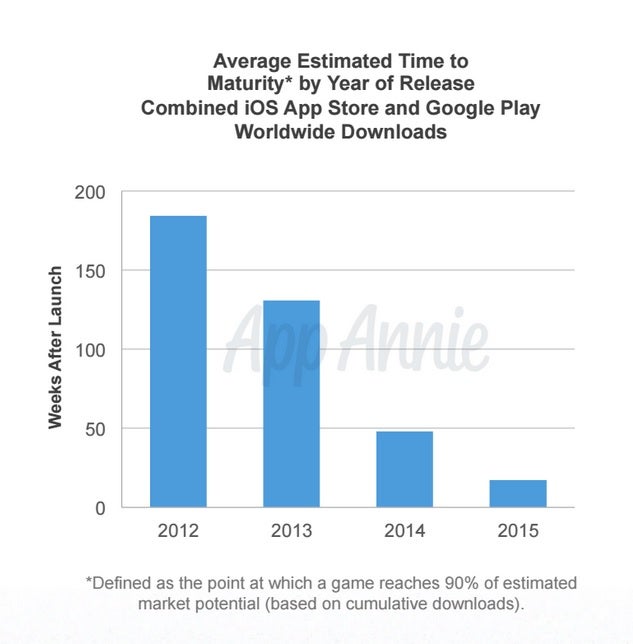 "This naturally impacts marketing and monetization strategies as publishers seek high visibility and engagement upon release. It also has significant ramifications for portfolio management, with most publishers requiring more frequent releases to maintain the momentum that may have been sustained by a single title in previous years."
The other trend noted in the report is that the top publishers are collectively making up a smaller proportion of the industry as a whole. So even if the same names are dominating the charts, revenues for publishers beneath that top tier are growing.
"Taken together, these trends paint an interesting picture of the mobile gaming market," the report said. "On the one hand, smaller publishers have taken up a greater slice of the market. On the other, the prospect of long-term success with just one or two games continued to become less realistic for most publishers.
"With a timeframe of roughly four months after launch until downloads start to dry up, fast development cycles and continued innovation are necessary to see success in an increasingly less concentrated and higher tempoed space. Increased marketing spend, press and public interest are likely to drive shorter maturity cycles still, while rising competition is likely to further fragment the revenue concentration in mobile games."
The report also included the firm's recap of the mobile industry beyond games. Just as with gaming, the mobile trends showed leadership in the market staying the same, while the underlying trends suggested larger shifts in the works.
Apple's iOS continued to grow revenues at a faster rate than Google Play, but the Android maker's app store doubled its rival in worldwide downloads.
"This massive disparity could mark the beginning of major changes in mobile marketing, including substantial increases of Android's share of mobile ad spend," the report noted.
In the US specifically, Google Play downloads outnumbered those of the iOS App Store for the first time. Worldwide, Google Play growth was attributed to emerging markets Brazil, India, Indonesia, Turkey, and Mexico. As for iOS, apple saw App Store revenue growth propelled by China, the US, and Japan.