Mobile gamers downloaded a total of 11.2 billion games in Q2 2019
App Annie: Hyper casual games continue to outpace other categories in downloads, while more hardcore titles see stronger spend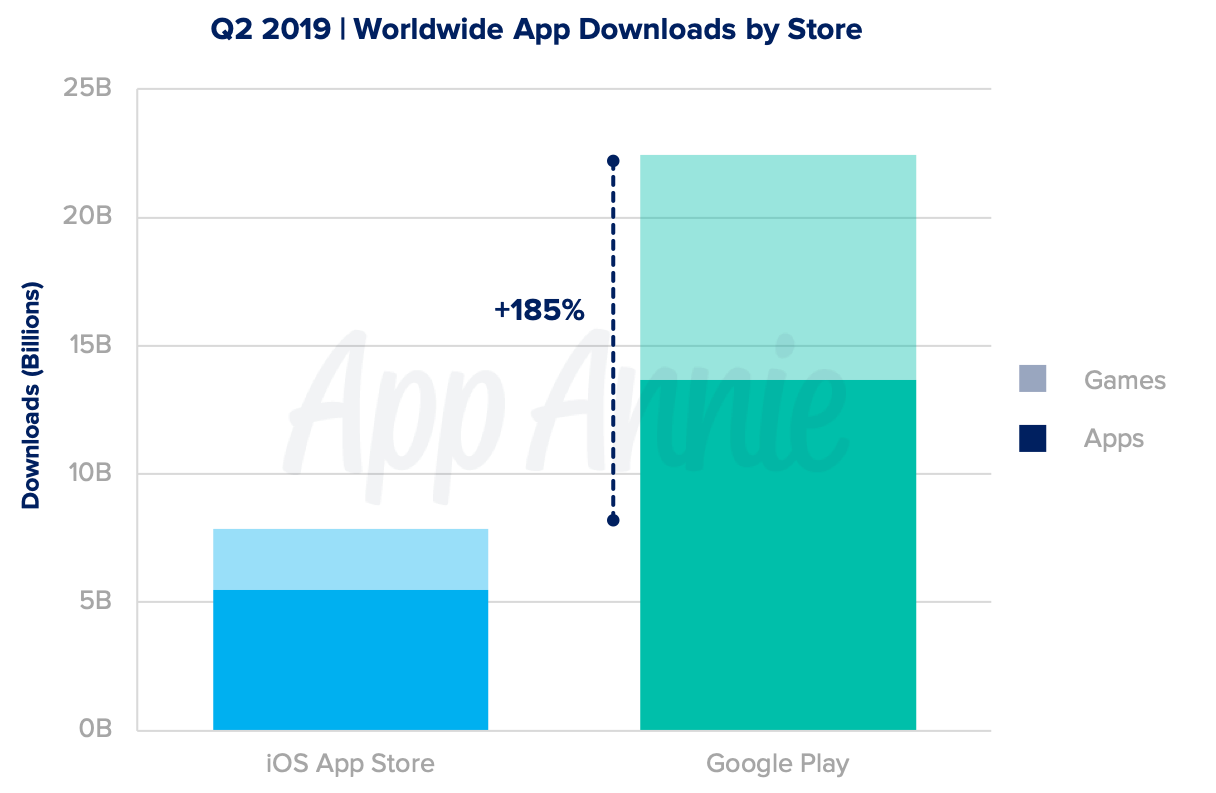 In Q2 2019 (April through June), mobile gamers downloaded a total of 11.2 billion games - mostly on Google Play.
According to App Annie's Q2 2019 App Index report, games accounted for 35% of all global downloads for mobile apps last quarter, but accounted for 75% of total customer spend. That includes both Google Play and the App Store.
Between the two, Google Play continued to see far more downloads, with game downloads up 265% over the App Store. India, Brazil, and the United States were the largest markets for downloads, with Arcade, Action, and Casual as the top three game categories.
On the App Store, the US was the largest market, with China and Japan also in the top three. The three biggest categories were Arcade, Action, and Puzzle.
Hyper casual games continued to see strong growth in downloads, but Role Playing, Strategy, and Action categories brought in the most revenue, trends that can be seen below in App Annie's charting for the top games worldwide by downloads, spend, and MAUs. It's worth noting that Clash of Clans re-entered the Top 10 by consumer spend last quarter, and Perfect World entered for the first time after strong iOS spend in China following its March release.