Mobile game developers are finding big success on AppGallery, and so can you
Gameloft and Nordeus explain what your studio could gain by bringing your next game to AppGallery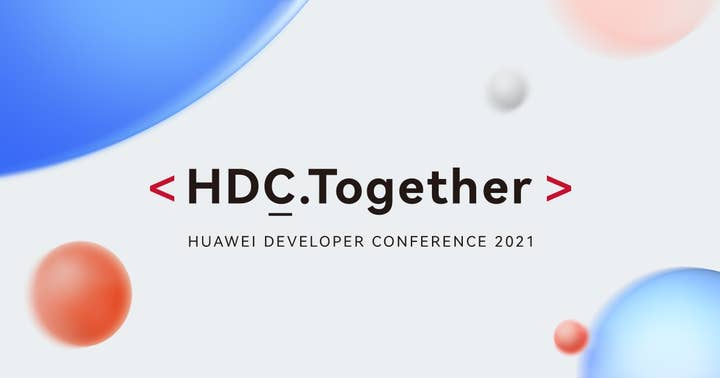 The market for mobile games is vast. And as the appetite for games of all kinds on mobile platforms continues to grow, consumer electronics company Huawei wants developers to find even more success in new markets.
Known for its powerful and adaptable handsets, the company has developed its own operating system, called HarmonyOS, and services known as Huawei Mobile Services (HMS).
At last week's Huawei Developer Conference 2021 (HDC 2021), the firm presented the latest updates for its OS and explained why it is committed to helping gaming developers innovate, disrupt, and grow by giving them the tools and technology to create unique gaming experiences for players worldwide.
In this article, we'll rundown the key takeaways from Huawei's Gaming Tech.Sessions-- titled 'Find your Next Big Win' -- including Huawei's products and services offering, some recent partnership highlights with the likes of Gameloft, and what developers could gain from working with business.
How Huawei is positioned in the gaming industry
Alexandre Salem, who oversees global gaming partnerships at Huawei, started his session by highlighting the immense surge in interest and users that the entire gaming market experienced in 2020. The industry was valued a $175 billion in 2020, with mobile gaming being the fastest-growing segment, according to Newzoo. What's more, 54% of game players are in the Asia-Pacific region.
"Gamers want to interact with their favourite franchises on all platforms," said Salem. "And to have the flexibility to play a game while commuting on a smartphone and to continue in a frictionless manner to play, while at home on a console, tablet or PC.
"Developers, users and regulators are pushing across geographies for more competition and innovation in the app distribution space."
Newzoo predicts that third-party stores will see revenue shares increase from 23% in 2020 to 26% in 2024. And because of Huawei's strong position in consumer electronics globally, Salem believes it is well-placed to help game developers reach millions of new users.
Huawei has a global install base of 730 million smartphone users, and it continues to expand with releases in its popular P50 series and Nova series. It is a major player in the smartwatch category, and in the last five years it has branched into the PC and TV markets, including producing a dedicated gaming display.
Alongside its competitive hardware offerings, the HarmonyOS and its suite of core services are an integral part of its business, so much so that Salem said it is transforming "from a devices brand to an ecosystem brand".
And that's where games come in.
Game on with Huawei
"One of our underlying priorities is to offer more choice of domestic and global apps to the Chinese consumers. And that's why we offer extensive support for overseas developers looking to penetrate China," explained Salem.
"We helped over a thousand overseas game developers to penetrate the growing mobile economy in China in the last 12 months. Our extensive user base in the Chinese market and in-depth understanding of domestic app marketplace and user characteristics also mean we can help international developers identify obstacles and challenges accurately and efficiently."
For developers, this support can be categorised in three ways: Policy Consulting, Product Localization, and Marketing & Monetization. Huawei's global support teams can help with licensing and permits, data privacy, tax compliance, marketing services -- which include its app store, AppGallery, and ad network, Huawei Ads -- ability testing, and, naturally, development assistance when integrating with its HarmonyOS and HMS (Huawei Mobile Services) platforms.
"At Huawei, we are very happy that we can provide a full service to support our partners to achieve their business goals. From entering a new market, expanding to new gamer demographics, or enabling developers to create new and truly unique gaming experiences," said Salem.
Two notable examples of development partners that Huawei has worked with recently are Gameloft and Nordeus.
Gameloft has so far launched over 11 games on Huawei's platform, including Asphalt 9 Legends, March of Empires, War Planet Online, and Dragon Mania Legends. Their close partnership created a console-like gaming experience for consumers and resulted in an over 70% increase in downloads in the first three months of launch. Huawei also worked with the developer to help create specific game experiences for its flagship foldable phone, the Mate XS, including a second-screen map for racing game Asphalt 9 Legends.
Nordeus is the Serbian developer behind football management simulator Top Eleven and was recently acquired by Take-Two. The developer brought its free-to-play football game to AppGallery last summer and received strong support from Huawei in the form of proactive technical support for pre-launch integration and post-launch updates, monthly joint-promotional campaigns, and integration with Huawei's payment and advertising platforms.
These are just some of the developers and publishers that Huawei has partnered with. Major mobile studios, including Playrix and outfit7, have all begun bringing their titles to AppGallery.
"What characterises Huawei is also the fact that we don't consider our partners in a monolithic manner," added Salem. "For us, there is no one-size-fits-all philosophy. We try to develop tailor-made strategies to maximise the interests of our partners. This is reflected in the way we are organised, with local support to complement our global scale. We have, for example, a local operations team in more than 50 countries."
The latest from HarmonyOS and HMS
We've mentioned Huawei's operating system and services already, but let's highlight a few key things about them.
The latest version, HarmonyOS 3, was demonstrated at HDC 2021, and Huawei has focused on improving system performance, development tools, and making it easier for studios to develop once and deploy across multiple devices.
"AppGallery has 10 years of distribution experience in China and is one of the largest app distribution platforms in the country

"
HMS Core 6 is Huawei's latest release for its core services. These include AppGallery, Petal Search, Petal Maps, HUAWEI Ads, and other apps that are central to the native interconnectivity between all of Huawei's devices and its digital services. New audio and video editing tools, copyright protection, and e-CNY payment are among the updates for HMS suite.
AppGallery -- Huawei's application market -- is available in more than 170 countries and regions, and now has over 560 million monthly active users globally.
Eastern opportunities
The growing strength of AppGallery is a tangible reason why game developers are embracing what this brand has to offer.
"One of our unique strengths is our presence in the Chinese market, the main one in player base and revenue globally," explained Salem.
"In China, we have the largest smartphone install base, with 38% market share. We are the number one in wearables. And Huawei continues to show innovation in both tablet and PC categories, where we rank number two.
"AppGallery has 10 years of distribution experience in China and is one of the largest app distribution platforms in the country. We are, therefore, well placed to help international developers unlock business opportunities and succeed in the expanding Chinese markets."
Salem said Huawei is happy to collaborate with all segments of developers to help them achieve new success in its core markets and beyond.
"By working with Huawei, we can help you find the best way to reach gamers and extend your reach in other regions critical to your user and revenue growth," he said.
"We are so grateful for our partners who have published thousands of amazing games on AppGallery. Great new games are developed every day, and we believe great things should be shared with the world. So, come join us."
You can read more about Huawei's software updates and watch its developer sessions by visiting the HDC 2021 landing page.
You can also check out the newest games available on AppGallery here.