Mobcrush confirms $11m in funding
"We're laser focused on creating value for our community"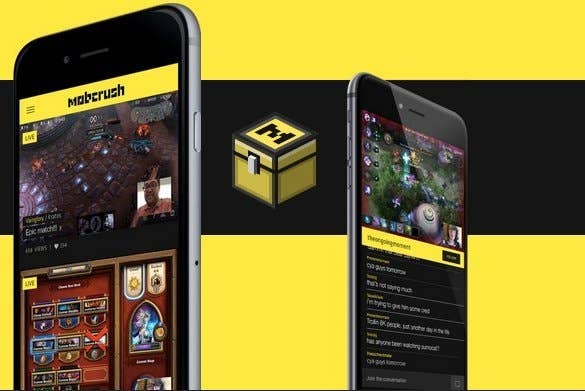 Mobile streaming service Mobcrush has confirmed last week's rumours; it's just secured $11 million in Series A funding in a round led by Kleiner Perkins Caufield & Byers.
Early investors Raine Ventures, First Round Capital, Lowercase, Rincon Venture Partners, Crosscut Ventures and Advancit Capital also participated in the round.
"What we're going to be using that cash for is to help us accelerate our growth," CEO Royce Disini told GamesIndustry.biz.
"We're coupling that with the additional key hires that we have and our mindset right now is growth. It's an exciting growing market, there's more than a billion mobile gamers out there. The growth numbers that we're seeing internally for our beta, the engagements are pretty good."
He calls the company's recent Boom Beach stream success - which saw 20,000 concurrent viewers and 114,000 views - "Twitch-like engagement numbers."
"We think as the market evolves, as mobile devices go faster and the content and mobile games that get released become engaging that we're in a sweet spot. It's the right problem to solve for, it's the right team and right technology. So the $11 million is adding to that execution and we're laser focused on creating value for our community."
Disini also explained the difference between the average PC streamer and the mobile streamer, pointing to ease of use - the fact that gamers don't need a $3,000 PC to stream on mobile - and portability for eSports tournaments. He added it is core and mid-core gamers who are the company's current target.
As for the competition? Disini believes Mobcrush can happily sit alongside Twitch and YouTube in the streaming space.
"I think we're actually complementary to those other platforms. Their use cases are tethered to their desks. Core PC gamers also play mobile games so it's complementary in that respect," he explains.
The team is also collaborating with mobile gaming studios to maximise gains for both the platform and the developers. Disini points to its most recent hires, Apple App Store game lead Greg Essig, former Google Play games lead Koh Kim, and Eric Doty, former Xbox community manager and Xbox strategist.
"Part of the reason that we've added the key hires that we have is to be able to have those conversations, the right conversations, with the key game developers that we want to work with."
Mobcrush's platform for iOS in currently in beta and versions for Android and Windows are in the works.
"Mobile gaming is a rapidly growing market," added Mike Abbott, General Partner, KPCB.
"Mobcrush is already showing engagement numbers that prove that there's a passionate community of viewers and broadcasters of mobile games. The company has the right tech, the right team, and the right timing."