Mob Wives star sues Rockstar
Claims GTA V stole her life story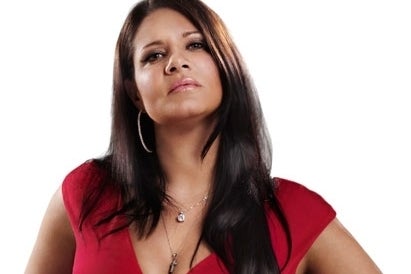 Karen Gravano, former star of reality TV show Mob Wives and daughter of Salvatore 'Sammy the Bull' filed a lawsuit against Rockstar Games at the Manhattan Supreme Court on Monday.
In the $40 million suit she accuses the developer of stealing her life story for the character Antonia Bottino, who features in the side mission Burial in Grand Theft Auto V.
"Notwithstanding the fact that plaintiff has the utmost respect for the writers and creators of the Grand Theft Auto V video game...her story is unique and is hers to tell," according to papers filed in Manhattan Supreme Court Monday, and seen by NY Daily News.
She and her lawyer Thomas Farinella are asking for $20 million in compensation and another $20 million in punitive damages, arguing that Rockstar could have contacted Gravano ""with relative ease, which may have (averted) this action."
Rockstar has chosen not to comment on the suit.
This isn't the first legal trouble Rockstar has faced over Grand Theft Auto V, it's already faced suits from rap artist Daz Dillinger and troubled actress Lindsay Lohan.