MLG names Ryan Wyatt as VP of programming
Former Machinima head of live and eSports moves to competitive gaming outfit to work on MLG.tv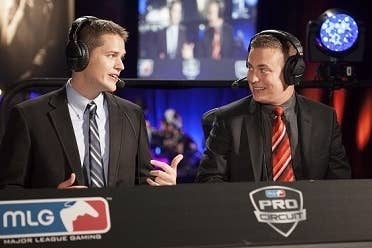 Major League Gaming welcomed back one of its own today, as the eSports organization announced Ryan "Fwiz" Wyatt would be joining the company as its VP of programming. In that role, Wyatt will be responsible for the development of "premium" programming on MLG's web broadcast platform, MLG.tv.
Wyatt joins the company after a three-year run at Machinima, where he headed up the video network's live and eSports content. In a previous stint with MLG, Wyatt served as head of online tournaments for GameBattles and worked as a referee at a number of events. He has also gained notoriety for his work covering the Call of Duty franchise including Friday Night Fights, a video series made available to Call of Duty Elite subscribers.
"MLG.tv's viewership is beyond our expectations and we're investing in the best executive talent in the world to ensure it's the premier live video platform for gaming. Ryan is a programming thought leader in our industry who will help take MLG.tv into the future," said MLG president and co-founder Mike Sepso.
As part of the Wyatt appointment, MLG's previous VP of programming, Chris Puckett, will become the VP and executive producer of MLG.tv's eSports Report, as well as MLG Pro Circuit competition broadcasts.