MLG disqualifies "colluding" League of Legends eSports teams
Curse NA and Team Dignitas manipulated first round of final, lose titles and $40k in prize money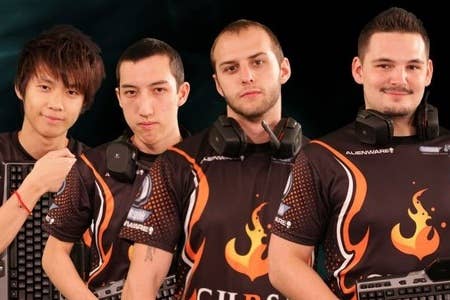 The leading eSports organisation Major League Gaming (MLG) has withdrawn titles and prize money from two teams competing in its Summer Championships.

According to a report on PC Gamer, Curse NA and Team Dignitas are accused of "collusion" in the first round of the Summer Championships' final match. Both teams agreed to play the round in "All Random, All Mid" style, which involves the random selection of champions and combat being limited to the middle lane.

As a result, MLG will not award 1st and 2nd place finishes for the Summer Championships of League of Legends - a decision that the game's developer, Riot Games, fully supports.

""This is in clear violation of both the letter and spirit of MLG's Official Pro Circuit Conduct Rules: 'competitors may not intentionally Forfeit a Game or conspire to manipulate Rankings or Brackets,'" a statement issued by Riot Games read.

In total, the prize money would have been $40,000, and Curse NA has since issued a video apology in which it admits to lacking "professionalism" and "disrespecting" the eSports scene.

However, it is important to note that the team's are not believed to have "thrown" the match; rather, they manipulated the rules of the game while still attempting to win independently. Several senior members of the League of Legends community have disputed the severity of the MLG and Riot Games' reaction.

For Riot Games, eSports is an increasingly important part of its plans for League of Legends. In a recent interview, Riot Games founder Brandon Beck told GamesIndustry International that he expects eSports to be an Olympic event in his lifetimeeSports to be an Olympic event in his lifetime.