Mind Candy and Sumo Digital partner for 3DS game
Third Moshi Monsters title for Nintendo handhelds due later this year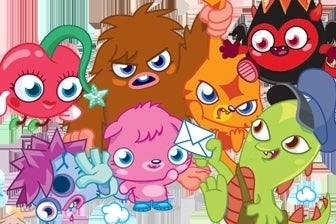 Mind Candy has chosen the Sheffield based Sumo Digital to develop its third Moshi Monsters spin-off title for Nintendo 3DS and DS.
"The Moshi franchise is a really exciting project to be working on," said Sumo Digital's creative director Sean Millard.
"It's such a successful brand and developing a class-leading game based on the Moshi characters and their world is a fantastic opportunity. Mind Candy are enormously supportive of the things we want to do to develop the Moshi universe and it's great to be involved in such a truly creative partnership. The game's going to be great - not just for the existing audience but for gamers new to Moshi Monsters as well."
The game, which will expand the universe created by the popular Moshi Monsters MMO, is due for release later this year, with a 9 to 12 year old target audience. Sumi Digital has previously worked on Sonic & All-Stars Racing: Transformed, which is currently in the UK charts, Dead Space Ignition and Doctor Who: The Adventure Games.
"We are hugely excited to be partnering with Sumo on our most ambitious DS game to date," added Mind Candy's Andy Matjaszek.
"The game will be very stylised, action heavy and aspirational so will hopefully delight our fanbase and beyond. Sumo have proven their expertise with the likes of Sega All-Stars and we're excited to help champion the excellent talent within the UK games development market."