Mind Candy 2.0: Soldiers and social networks
President and CFO Divinia Knowles reveals what the Moshi Monsters studio is building now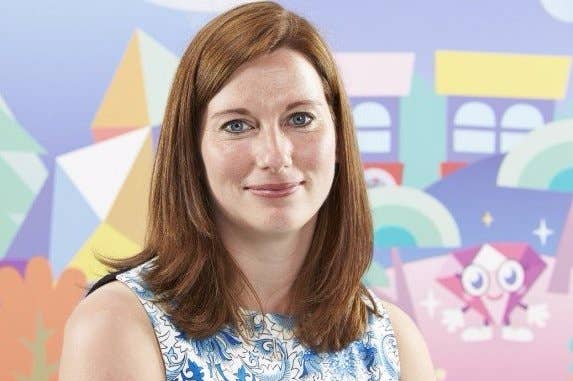 Mind Candy is best known for its Moshi Monsters franchise, a brand that began with an online game and expanded to include toys, books, yoghurts and most recently Jamie Oliver. Now it aims to replicate that success with two new products, World Of Warriors and social network Popjam.
CFO and president Divinia Knowles spoke to GamesIndustry.biz to catch us up on the world of Moshi.
"I'm fascinated by the fact that it does still continue to be in the mainstream with kids in the UK. We're still doing bits and bobs of that," she says.
"We just did a partnership with Jamie Oliver for his Food Tube campaign, one of our characters, Furi, was cooking with him, which was very funny. He was brilliant. We're also releasing a couple of apps. We're releasing another range of toys. The next app is food-themed to go with that, and the range of toys as well. There's still stuff going on there, even though we know that it's come down from its peak."
The last figures Mind Candy shared for Moshi Monsters was 80 million registered users, and Knowles explained that the game is often passed down from sibling to sibling.
"They normally say that brand life cycles for these sorts of kids' properties are about three to four years and Moshi is now about seven years old. It's had a really long span.
"Now it's plateaued and there's still a really interested audience that are actually still on the web. They're still enjoying the content... They're still buying the toys. I think they're siblings of the original Moshi adopters who are now coming up and they are also enjoying it, which is good because it's such a rich, lovely brand."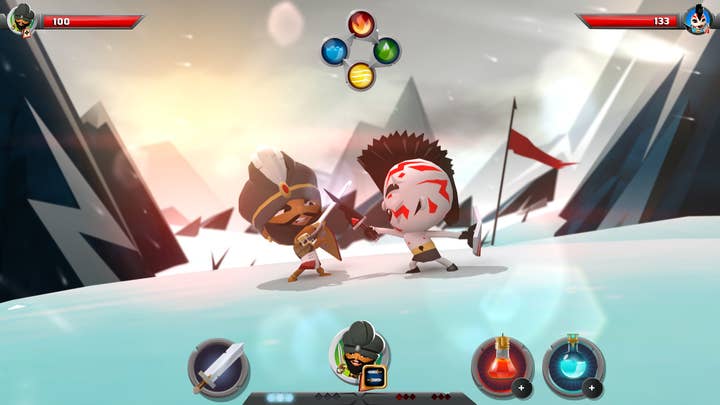 One of the company's focuses for the brand is how to make it evergreen, so how do they continue to support it even as its audience changes and evolves? Most online game operators don't have to worry about their audience getting too old for their product.
"We still think that doing an animated series would be the way that it gets unlocked in the wider world, so in all those territories that we never went to, outside of English-speaking, and then we can also unlock the licensing program there as well. It has just been share of time and resource at the moment but we haven't given up on Moshi. We love it. It's still our jewel. We just want to make sure that it continues so anything that we can do to keep it fresh and going, we'll continue to do."
And brands certainly haven't tired of Moshi's appeal. The game is famous for the huge amount of licensing, from toys to books to tinned pasta.
"With Moshi, we did a deal with Heinz and we're going to do the same with World Of Warriors and it's so fascinating, because again, it's a very small amount of money but it goes on for ages. Now, we get the same money from doing a Heinz deal as we did back in the day with Moshi because it's one of those categories that just keeps giving and kids just love spaghetti and they love spaghetti in the shape of monsters."
World Of Warriors is Mind Candy's latest game, and came about from a Mind Candy's Got Game session where employees can submit ideas. The art director pitched a title featuring soldiers from different time periods and nations, which ticked a major educational box for Mind Candy.
"Moshi was made up in its peak of half of our revenue was digital and half of it was from licensing"
"It launched last November, got Global Editor's Choice [on the App Store], which was great. They also gave us Best New Game of 2014. It's had over 5.5 million downloads now, so the audience is good. About 20 per cent of them are actually here [in the US], which is nice as well so we've got a nice US base too."
The game is free-to-play, though Knowles explains that they don't expect children to be the ones making the in-app purchases.
"There's always been a philosophy at Mind Candy that if we make something really cool and fun, kids love it and they really enjoy being part of the whole thing, that the money will flow as part of that," she explains.
"There's also an adult audience that play World of Warriors and they do pay because they're the typical mid-core audience who have whales and so it is actually generating a decent amount of money. It's made about, in gross revenue, over $6 million so far."
As with Moshi the game is already being heavily licensed with physical trading cards, collectable figurines and more.
"Moshi was made up in its peak of, half of our revenue was digital from subscriptions on the website, and half of it was from licensing. In terms of Warriors, it will probably end up being a lot more skewed toward licensing, just because the monetization for kids angle hasn't quite been worked out yet.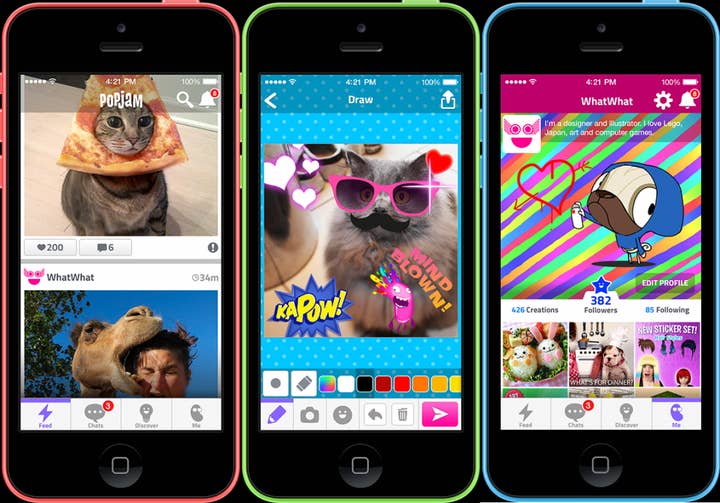 "It tends to be your toys, trading cards, collectibles, and publishing tend to be the big ones, probably because they're the most immersive... Then you've got a long tail of other products, some of which don't bring you back that much cash but you have to be in anyway so that you get shelf space. For example, stationery, which is a category that you don't generate a lot of money from, but you need to be in so that you get in the right places in different stores."
And if building another IP empire wasn't enough of a challenge, Mind Candy is also using its skills to build a social network specifically for its young audience. Popjam is currently available in the UK and Ireland on iOS and Android.
"For us, it's the whole new world of what kids are doing. How do we unlock some of that and still provide a walled garden for them that they still think is cool and interesting enough to be on? "
"I guess lots of companies have tried to do social networks for children but not necessarily with the same background that we have"
"I guess lots of companies have tried to do social networks for children but not necessarily with the same background that we have. We have all of the safety expertise already. We have a lot of the systems that we've managed to just transition over into Popjam from Moshi."
Mind Candy is also building new technology, like photo screening, and removing features, like private chat, that encourage inappropriate behaviours.
Popjam is very experimental currently, says Knowles, but points it has the potential to become a valuable promotional network in which Mind Candy can safely and effectively push its IPs, and those of brands that want to hit that younger market.
"There may be a subscription element to it, which could either be about exclusive content or there could be some digital-physical element that then creates a subscription element potentially because of the brand side of things. It could either be that or it could just be that we don't monetize them and it is more around brands because they're willing to pay to interact with that community," says Knowles.
"Even though the community's small, we've had brands who have been very willing to pay. We haven't taken any money but the stage is just, it's very small. But we've said to them, in the future, that could be the way that we do it. We thought about advertising but that doesn't really, as with Moshi, it doesn't really fit or sit very well."