Mike Maulbeck returns to Code Avarice
Dev who stepped down after making death threat to Gabe Newell rejoins Paranautical Activity studio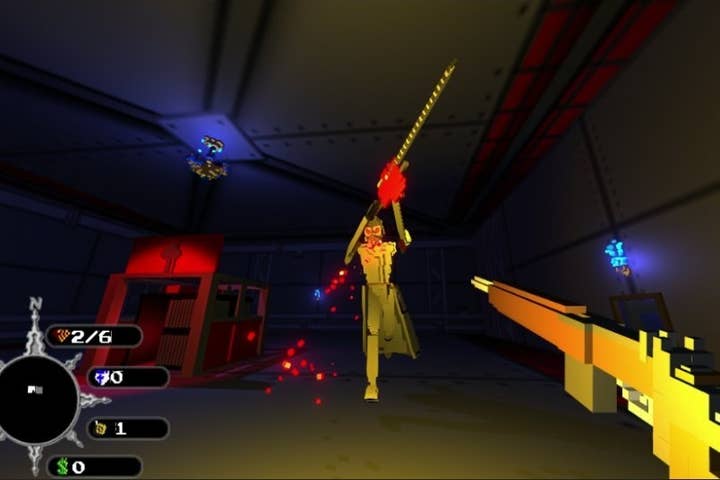 Last month, Code Avarice developer Mike Maulbeck tweeted that he was going to kill Gabe Newell after the studio's Early Access game Paranautical Activity saw a final release on Steam, but with promotional materials that still designated it as being in Early Access. Valve pulled the game from Steam and closed Maulbeck's admin accounts, prompting him to leave Code Avarice and release a farewell apology letter saying he had sold his interest in the studio to co-founder Travis Pfenning.
That exile didn't last long, as Code Avarice today announced that Maulbeck had returned to the studio.
"This is probably not hugely surprising to some of you, but Mike couldn't commit to his decision to leave Code Avarice," the studio's announcement read. "Travis publicly denounced his departure, and in the weeks following his official stepping down Mike had second thoughts. Looking for a new source of income was extremely overwhelming and when it finally came time to put pen to paper, Mike and Travis agreed the best thing to do would be to have Mike return to Code Avarice."
The death threat was not the first instance of friction between the developer and Valve. Last year, Code Avarice accused Valve of "pulling the rug out from under us" by nixing a publishing deal with Adult Swim to sell Paranautical Activity on Steam. They said the problem was that an old Steam Greenlight page for the game was still up, and Valve didn't want to send the message that developers could bypass the Greenlight process by finding their own publishers. At the time, Pfenning said, "I feel like it's one of those things, whose dick do I have to suck to get on to this f***ing platform? And I really don't think that that's fair."
As of this writing, Code Avarice and Paranautical Activity remain absent from Steam's storefront.