Mike Hayes joins VR specialist nDreams
Former SEGA CEO to sit on the board of UK studio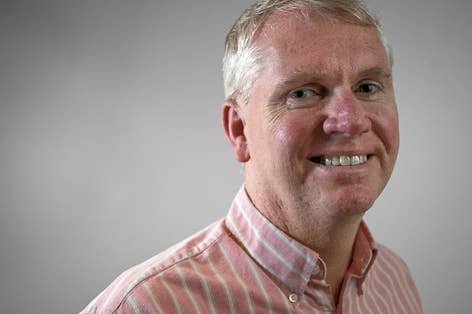 Former SEGA CEO Mike Hayes has joined the board of UK-based VR developer and publisher nDreams.
Hayes played a pivotal role at SEGA, becoming a central figure in the publisher's renewed focus on PC gaming by overseeing the acquisition of both Sports Interactive and Creative Assembly
"Patrick and his team have shrewdly identified the emerging VR technology as the next exciting innovation which will undoubtedly provide the games industry with a major commercial boost," commented Hayes. "nDreams are well placed to provide innovative software for the new headsets and have the opportunity to be a major player in this new market."
Patrick O'Luanaigh, formerly creative director at Eidos, founded nDreams in 2006. He sees Hayes' position on the board as key to the firm's development. "We're delighted to welcome Mike as a director. I have been fortunate enough to know Mike for over 15 years, and he's one of the smartest people in the industry. Alongside the talents of Nicholas Lovell and Pip Burley, we now have a formidable team of non-executives that will help drive us forward as we look to become a major player in the rapidly growing world of VR."