MiHoYo reportedly discloses Genshin Impact players phone numbers
Update: The studio said they took "immediate action to fix the problem," which should now be resolved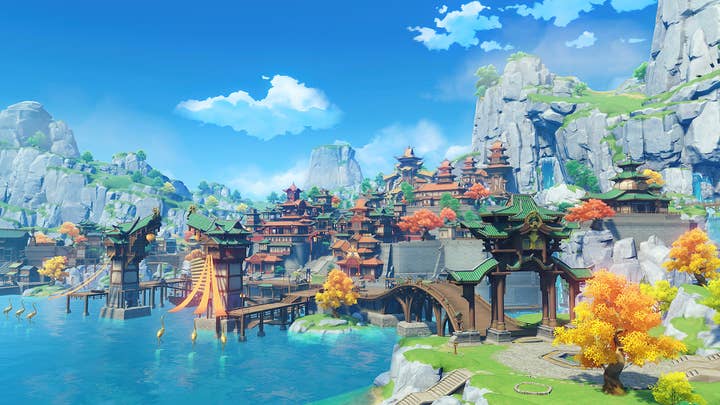 Original story: MiHoYo's Genshin Impact has reportedly been leaking its players' mobile phone numbers as part of its password recovery process.
A Reddit user reported that when trying to recover the password associated with their MiHoYo account by asking to be sent a code on their phone, their number would be fully displayed. Such information is usually partially censored for security reasons.
That means that anyone knowing your username could have access to your phone number by going through the password recovery process. This didn't seem to impact all players, but several users were affected in various territories in Asia, Europe and North America.
In an update to their Reddit post, the user pointed out that the issue had now been resolved for them, with their phone number now being hidden when going through the process again. They called for MiHoYo to implement two factor authentication to better protect users and recommended Genshin Impact players to unlink their phone numbers for the time being.
The issue didn't seem to impact being sent a recovery code via email, with the address in this case being correctly censored.
The problem was already mentioned in another Reddit thread last month, but it didn't get much traction then.
GamesIndustry.biz has reached out to MiHoYo for comment.
It's not the first time MiHoYo is criticised for breaching users' privacy. A day after Genshin Impact released, PC players expressed concerns as the game's anti-cheat program would always run in the background even after exiting the game or uninstalling it. MiHoYo then fixed the issue very quickly and apologised for any inconvenience caused.
Update: In a statement provided to GamesIndustry.biz, MiHoYo said they took "immediate action to fix the problem," which should now be resolved for all users.
"[The] team has already noticed the systematic issue which might accidentally reveal users' phone number," the statement read. "[The] team took immediate action to fix the problem, and so far the issue should be resolved now."