Midnight Suns delayed to back half of 2022
Firaxis' latest pushed out of current fiscal year but Take-Two still raises full-year expectations after beating Q2 guidance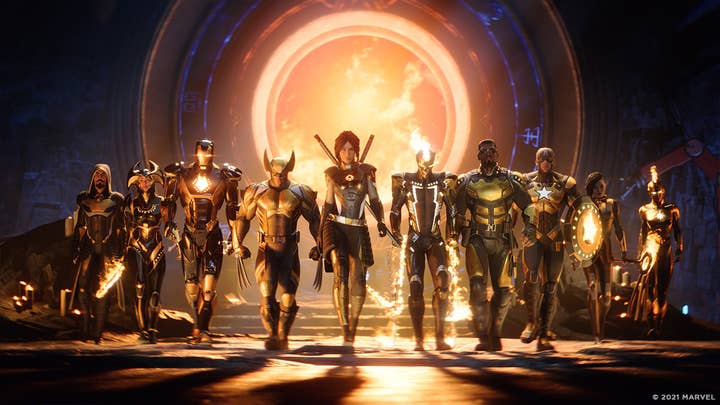 Take-Two Interactive today delayed Marvel's Midnight Suns into its next fiscal year as part of its second quarter earnings release.
The Firaxis tactical RPG had been expected to release in March, but has been pushed back to the back half of calendar 2022.
Speaking with GamesIndustry.biz about the delay, Take-Two CEO Strauss Zelnick said the game simply needed more time.
"In this instance, there was more work to be done to make sure we deliver the best possible title," Zelnick said. "It was no more or less than that.
"Our standards are very high, and we don't take delays lightly. We always want to deliver the highest quality entertainment experiences. There are times when more time is required, and this was one of those times."
Zelnick has previously said that the pandemic has had little impact on the publisher's schedule outside of a delay to Kerbal Space Program 2, so we asked if the push to Midnight Suns and the recent delay of next-gen versions of Grand Theft Auto 5 to March 2022 could be reflective of COVID-19 effects catching up.
"It's perhaps a little bit of both and it may be difficult to parse," Zelnick said. "I think it is possible that working remotely has taken a bit of a toll.
"On the other hand, our standards for quality continue to go up as well. And generally speaking, I don't like to blame exogenous events. I take full responsibility for things that don't go as well as expected. But I am proud we focus on quality and at times that means we do slip a title."
Despite the push of Midnight Suns further into 2022 and the movement of GTA 5 to the very end of the fiscal year, Take-Two raised the high end of its GAAP net revenue forecast for the current fiscal year from $3.24 billion to $3.45 billion. Meanwhile, the top end of the full-year GAAP net income forecast rose from $259 million to $350 million.
Take-Two attributed the raising forecast to its better-than-forecast results for the second quarter, which ended September 30 and showed the publisher maintaining the boost it received from the onset of the pandemic last year.
For the quarter, Take-Two posted net revenues up 2% to $858 million, with net bookings up 3% to $985 million. However, its GAAP net income of $10.3 million was down 90% year over year, and well short of the projected range of $41 million to $53 million.
A Take-Two representative said the GAAP net income was brought down by the company's need to pay greater internal royalties because of titles that outperformed expectations, an earnout re-evaluation on a prior acquisition, and a $53 million impairment charge Take-Two took as it cancelled an unannounced title.
The games driving the company's revenues in the second quarter were largely the same as in last year's second quarter: the NBA 2K franchise, Grand Theft Auto 5 and Online, Red Dead Redemption 2 and Online, and Borderlands 3. Other contributors name-checked this year included Civilization 6 and mobile titles Two Dots and Dragon City.
The publisher also provided updates on some sales figures, with NBA 2K22 shipping 5 million units from its September 10 launch through the end of the quarter, roughly matching the performance from NBA 2K1 last year.
Meanwhile, last year's PGA Tour 2K21 continues to sell and has reached shipments of more than 2.5 million copies worldwide.
Grand Theft Auto 5 also added another 5 million copies sold-in during in the quarter to reach a 155 million lifetime total, while Red Dead Redemption 2 has shipped more than 39 million units worldwide.
The company's Private Division label also had a sales update, as The Outer Worlds has now shipped 4 million copies.