Microsoft using Xbox Adaptive Controller to rehabilitate US veterans
Company is working with Veteran Affairs to roll out device to medical centres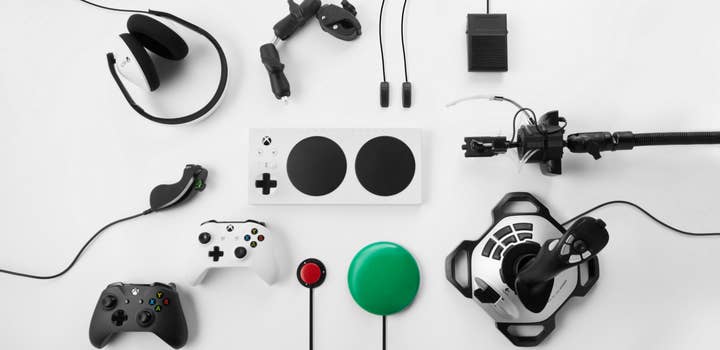 Microsoft has partnered with the US Department of Veteran Affairs to explore the medical benefits of its Adaptive Controller for military veterans.
The Xbox Adaptive Controller launched in September 2018, and can be customised with several different input devices, including buttons, joysticks and touchpads.
The Washington Post reports the company distributed controllers to 22 veteran rehabilitation centres last month to not only assist with therapy but also improve veterans' ability to socialise.
While this was originally a trial, the Washington DC VA Medical Center has already said it will host weekly outpatient clinics where veterans can use the Adaptive Controller to play video games.
The VA will also use these sessions to collect data on socialisation and pain management to gauge how the devices are assisting with their rehabilitation.
VA chief of staff Larry Connell said this type of program may even help lower the suicide rate among veterans.
"What we're seeing as one of the indicators of why veterans commit suicide is that isolation and loss of belonging, that loss of camaraderie," he told the Post. "But if you're able to use your Xbox and still stay connected with your fellow Navy sailors, I mean, that's huge."
The Post reports the VA has also recently announced it will be adding esports to the National Veterans Wheelchair Games in July 2020. This will give disabled veterans another way to compete and engage in the sporting event.