Microsoft puts Windows and games at the centre of its strategy
Satya Nadella memo lays out his vision for the company's future, reveals a new official mission statement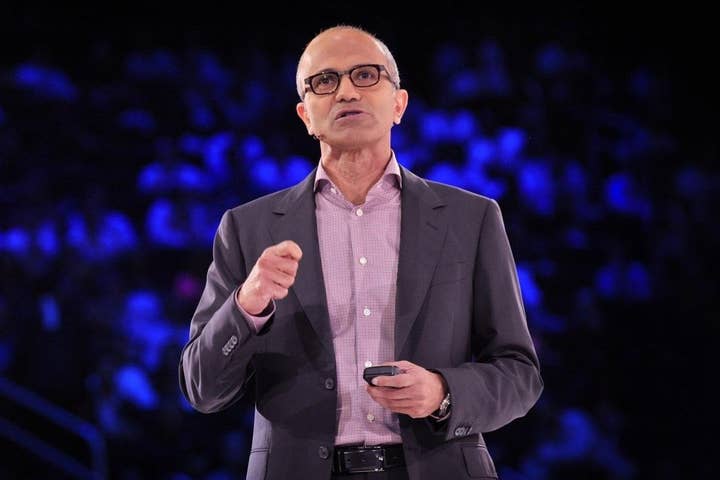 Microsoft CEO Satya Nadella has reaffirmed that gaming will play a crucial role in the company's strategy for future growth.
In a statement sent Microsoft's employees, Nadella outlined a vision of Microsoft as a "mobile first, cloud first" company. To clarify, that means experiences and products that are mobile, rather than simply working on mobile devices, and that mobility will be, "orchestrated by the cloud."
"We will build the best instantiation of this vision through our Windows device platform and our devices," he said, "which will serve to delight our customers, increase distribution of our services, drive gross margin, enable fundamentally new product categories, and generate opportunity for the Windows ecosystem more broadly.
"We will pursue our gaming ambition as part of this broader vision for Windows and increase its appeal to consumers. We will bring together Xbox Live and our first-party gaming efforts across PC, console, mobile and new categories like HoloLens into one integrated play."
Nadella also revealed a new official mission statement for Microsoft as a whole: "To empower every person and every organization on the planet to achieve more."
"We are in an incredible position to seize new growth this year," Nadella concluded. "We will need to innovate in new areas, execute against our plans, make some tough choices in areas where things are not working and solve hard problems in ways that drive customer value."
Exactly what Nadella means by "tough choices" isn't made explicit, but it's worth noting that one of toughest choices Microsoft's CEO made after taking over from Steve Ballmer was to cut 18,000 jobs.
You can read the full statement over on GeekWire.