Microsoft cutting 18,000 jobs
Layoff plan includes 12,500 cuts from Nokia, fewer layers of management; "limited" impact on Xbox hardware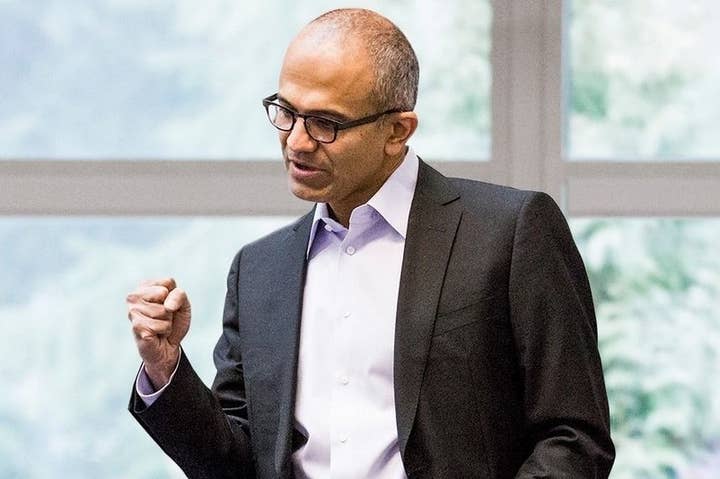 Microsoft today announced plans to cut 18,000 jobs in the next year. In a publicly released memo to all employees titled "Starting to Evolve Our Organization and Culture," CEO Satya Nadella laid out the main parts of the company's plan.
First, the layoffs will come primarily from the Nokia Devices and Services business, which Microsoft acquired last year for $7.2 billion. Nadella said the division would account for about 12,500 of the lost jobs. All of the cuts are expected to be made in the next year, with "the vast majority" happening within six months.
"It's important to note that while we are eliminating roles in some areas, we are adding roles in certain other strategic areas," Nadella said. "My promise to you is that we will go through this process in the most thoughtful and transparent way possible."
The job cuts happening outside of Nokia are being made with an eye toward work simplification, Nadella said.
"[W]e will simplify the way we work to drive greater accountability, become more agile and move faster," Nadella said. "As part of modernizing our engineering processes the expectations we have from each of our disciplines will change. In addition, we plan to have fewer layers of management, both top down and sideways, to accelerate the flow of information and decision making. This includes flattening organizations and increasing the span of control of people managers."
Nadella's memo didn't mention the Xbox business, and the company's gaming business may emerge from the cuts relatively unscathed. In a separate email to employees, Microsoft Devices Group head Stephen Elop talked mostly about how the Nokia integration would impact his team's focus, but briefly addressed concerns about how these cuts would impact the rest of the group's work.
"With a set of changes already implemented earlier this year in these teams, this means there will be limited change for the Surface, Xbox hardware, PPI/meetings or next generation teams," Elop said.
As of last month, Microsoft's worldwide headcount stood at just over 127,000.