Microsoft pledges to fix word filter in Forza Horizon 5
Feature is currently set to mark several common Arabic names as "inappropriate content"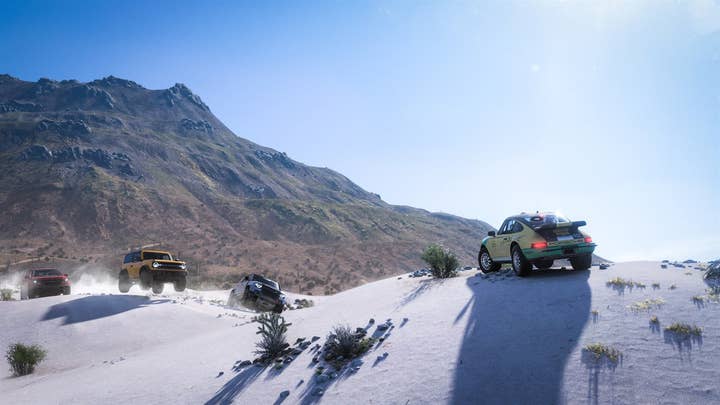 Microsoft is reportedly working on fixing a word filter in Forza Horizon 5, following the discovery that some names are being deemed as "inappropriate."
The game includes a feature where players can write their own name or word onto the registration plate of the in-game cars, but as it stands, does now allow certain names.
The omission was highlighted by several users on Twitter, including Osama Dorias, game designer at WB Games Montreal. In a tweet, Dorias showed a screenshot of the filter stopping him from entering his name, flagging it as "inappropriate content."
Head of localisation at The 4 Winds, Nazih Fares, also encountered the same issue with typing his name into the feature, and tweeted: "The eternal curse of not being allowed to use my legal name will forever haunt me."
Speaking to Eurogamer, Microsoft said: "We are aware and are working on a fix to evolve and adjust our content moderation."
Earlier this week, Xbox boss Phil Spencer unveiled that the release of Forza Horizon 5 was the biggest launch to date for Xbox Game Studios, with over 4.5 million players.