Microsoft, Motorola driven by "hubris" says Judge on patent case
Judge James Robart needs more time to consider arguments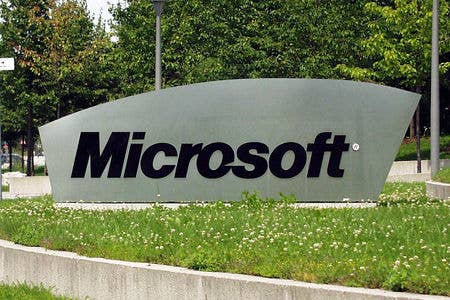 Last month, we reported on Motorola's attempt to block imports of the Xbox console into the US due to allegations that Microsoft is violating several of the company's patents. In recent weeks, there have been new developments in the case.
While a judge had previously ruled that Microsoft did infringe on four of Motorola Mobility's patents, and a German court also granted Motorola an injunction against the distribution of certain Microsoft products in Germany, both companies are now waiting for a decision from Judge James Robart of the U.S. District Court of Western Washington, according to the Seattle Times. The decision could "play a big part in the larger, global patent battle between the two tech companies," says the paper, but at issue in the case is a dispute about licensing fees.
Aside from licensing battles, a German judge previously decided Microsoft infringed on some of Motorola's patents used both in Xbox and Windows and granted an injunction against the sales of those products in Germany. However, Judge Robart followed up by issuing a temporary restraining order last month preventing Motorola from enforcing any injunction against Microsoft until he's able to reach a decision in the Seattle case.
Ultimately, Judge Robart says he will need more time to consider the arguments. The preliminary view, however, is that he will likely deny Microsoft's motion that Motorola breached its contract, and that he would likely deny Motorola's motion that Microsoft gave up its right to licenses under reasonable terms, the Seattle Times reported.
Judge Robart has not been impressed by either company's conduct thus far. "The court is well aware it is being used as a pawn in a global, industry-wide business negotiation," he stated, adding that both Microsoft and Motorola have been "driven by an attempt to secure commercial advantage. To an outsider looking at it, it has been arbitrary, it has been arrogant and frankly it has been based on hubris."
"We look forward to seeing Judge Robart's decision on today's hearing and we are pleased the temporary restraining order remains in place pending the further ruling from the court," Microsoft said in a statement.
Motorola issued a statement as well: "We remain confident that Motorola Mobility has honored its FRAND commitments, and have a long history of successful and amicable cross-licensing relationships with more than 50 companies. Despite this, Microsoft has refused to negotiate and has instead initiated and continued to pursue an aggressive litigation strategy aimed at attacking Motorola Mobility and the Android platform. Regardless of their transparent tactics, we are focused on resolving this matter in a way that fairly compensates Motorola Mobility for the use of our valuable IP and protects the interests of our stakeholders."