Microsoft investors lobby for Bill Gates' retirement - report
Prominent stockholders want Gates to follow Ballmer as company seeks innovation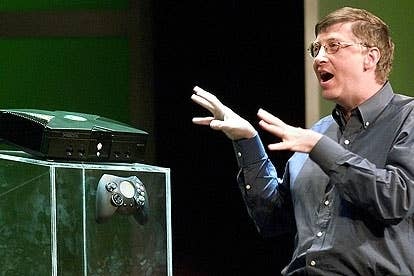 A group of Microsoft's most prominent investors are privately lobbying for Bill Gates to step down as the company's chairman.
According to a report on Reuters, which cites a number of anonymous sources, the investors are three or the 20 biggest shareholders in the company, with combined holdings of more than 5 per cent. Bill Gates, who is Microsoft's single biggest shareholder, owns 4.5 per cent of the company's stock.
The investors' position is that the imminent replacement of Steve Ballmer as CEO is an opportunity to push Microsoft forward after more than a decade in which it has stagnated and lost ground to its competitors. The presence of Gates, it has been said, would be a hindrance to the necessary adoption of bold new ideas and strategies, not to mention his influence on the special committee that will ultimately succeed Ballmer as Microsoft's chief executive.
Prior to taking the company public in 1986, Bill Gates owned 49 per cent of Microsoft's stock. However, he is bound to an agreement to sell 80 million shares every year, which would reduce his holding to nothing by 2018. However, the investors believe that Gates wields a far greater influence on the company than his actual stake would suggest.
Steve Ballmer announced his retirement last month, giving Microsoft 12 months to find a replacement. Ballmer has weathered calls for his retirement in the past, and even been named the worst CEO in America, so his decision will have been welcomed by many.
At present, Ford CEO Alan Mulally is believed to be the top candidate to replace him.