Microsoft bringing Xbox Live to Switch and mobile
GDC session report reveals company's cross-platform plans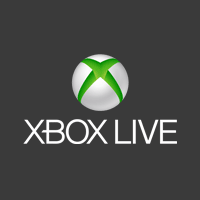 Microsoft has inadvertently revealed its plans to bring Xbox Live to Switch and mobile after submitting a session report for GDC 2019.
In the description for a GDC session titled Xbox Live: Growing & Engaging Your Gaming Community Across iOS, Android, Switch, Xbox, and PC (spotted by Windows Central), the platform holder revealed its plans to release a new Xbox Development Kit.
"Get a first look at the SDK to enable game developers to connect players between iOS, Android, and Switch in addition to Xbox and any game in the Microsoft Store on Windows PCs," reads the description.
Although Microsoft already requires an Xbox Live login for Minecraft on all other platforms save for PlayStation, this SDK should allow developers to implement Xbox Live cross-platform support, such as achievements and multiplayer, directly into their games.
From opening up its console exclusives to PC players and advocating cross-platform play, to Xbox Game Pass and its reported plans for a digital-only console, Microsoft continues to push outside of the industry's comfort zones.