Merriam-Webster acquires word game Quordle
Wordle-like joins assortment of games offered on dictionary company's website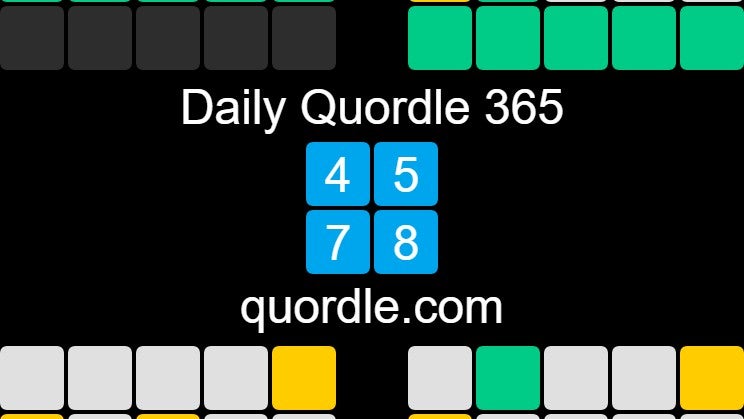 Wordle-like web game Quordle has been acquired by Merriam-Webster, as spotted by our sister site Rock Paper Shotgun.
"I can't think of a better home for this game," the Quordle Twitter account said in announcing the move. "Lots of new features and fun to come, so stay tuned!"
Merriam-Webster has already added Quordle to its website, where it joins Blossom and Name That Thing, as well as an assortment of vocabulary-based quizzes.
Quordle offers a twist on the Wordle formula of asking players to guess a five-letter word in six tries, with clues about the correct letters and placement within the word given after each guess. Instead of just one word, Quordle asks players to guess four words at once using the same nine guesses.
No purchase price for Quordle was disclosed.
A year ago this month, the New York Times acquired Wordle and paid a "low seven-figure" sum for it. A similar mobile game called Wordle that actually preceded the web game becoming a viral hit was also later acquired by AppLovin.