The MENA region prepares for its first developer focused conference
"There is a strong games community here, full of serious, passionate people"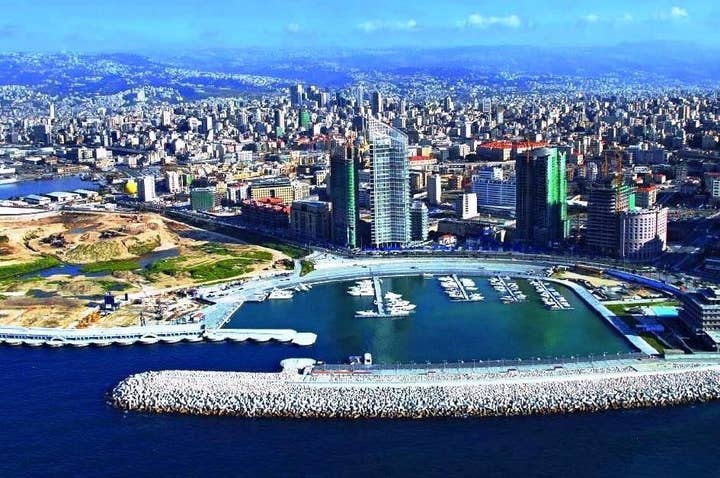 From the perspective of the industry's traditional strongholds, the games business can seem like a truly global proposition. However, as the world becomes more connected and the cost of gaming platforms plummets, it becomes increasingly clear that this is a too narrow a view. Huge new markets for games are emerging at a remarkable rate, and the need to build bridges between them and the more established markets in Europe and North America has never been more pressing.
"This event represents the desire of the people who are actually working in gaming"
Events like the MENA Games Conference are a vital catalyst for this process, bringing together major international companies with key players from the Middle East and North Africa. With the likes of Gameforge, Unity and Paradox Interactive in attendance and an unwavering focus on issues facing the games business, the event's organiser, IFP, is confident that MENA Games represents an unprecedented step forward for the region.
In this interview, IFP's Habib Chams and Play 3arabi co-founder Ahmed Alsafar outline their plans for the conference, and their hopes for its future. GamesIndustry.biz will be reporting from the conference when it takes place in Beirut on March 26 and 27.
GamesIndustry.biz One of your goals with this conference is to build bridges between companies in the MENA region and those elsewhere in the global games industry. Why hasn't that happened before now?
Habib Chams
This event represents the desire of the people who are actually working in gaming, whether in the MENA region or outside. It represents the gaming community, and we decided to do it because we got serious companies, international companies that wanted to come here and do business but they didn't know how, they didn't know who was here. We got the same request from the companies and developers in the MENA region: they want to expand and to grow, but they are not able to attract the right partners.
This is how the event came about. It is owned, in its concept and its motivation, by the community itself.
GamesIndustry.biz Is there any precedent for an event like this, in any MENA country?
Habib Chams
There was a trial of a gaming event in Dubai, called the Dubai Game Expo, but it was strange. It didn't really listen to and answer the needs of the gaming community. That's a big difference.
GamesIndustry.biz How did that translate to the event itself? What did it get wrong, and how are you changing that for the MENA conference?
Habib Chams
First of all, we focus on the developers and the publishers, and not on telecom companies and all of that. We are working closely with experienced developers - from here and from Europe - to organise it. We are inviting the heads of the game developers associations within the MENA region to be a part of it - and in some cases helping, because some don't have the means to do that.
"We have the consumers in this region, but we don't have the possibility for our developers to grow and improve their games"
We want to show to whoever is coming to Beirut next month that there is a strong community here, full of serious, passionate people that you can work with to develop the industry here. It's a b2b event and not open to the public. It's for people who want to build their businesses, whether developers or the whole ecosystem around them. If you look at the programme and the topics and the level of the speakers, just by listening to these people you would understand better how to make progress.
GamesIndustry.biz You're also hosting the Arab Game Jam, which actually originated in Malmo. Is this the first time it's actually been held outside of Sweden?
Habib Chams
Yes, that's a collaboration with the Swedish Institute. It will happen two days before the conference, and we'll be announcing the winners during the event. All of the participants will be able to attend the conference and show whatever they have created.
GamesIndustry.biz That lends credence to you stated goal of representing the people actually making games in the region. Grassroots events like Game Jams are an important way of bringing people together and building a community.
Ahmed Alsafar
We really wanted this conference to be like the Nordic Game Conference. We have talented developers and talented artists here, so the Game Jam is a good way of showing that. We have the consumers in this region, and that's important, but we don't have the possibility for our developers to grow and improve their games, for many different reasons.
Carsten van Husen from Gameforge, for example, will give a speech at GDC, and then two weeks later he will give the same one to the people at our event. That's a great thing, because a lot of our developers don't have the budget to fly to San Francisco, or they will face visa issues. In both Europe and North America there are a lot of visa issues. It's not easy for them.
And there's a business benefit. Using Carsten as an example again, he is interested to come here to look at suitable and possible partners for Gameforge. Not just for publishing, but translators, localisation, customer support, outsourcing companies. If any company wants to come to MENA, they need to find companies, small or big, for lots of things.
GamesIndustry.biz Was it challenging to find speakers from outside of the MENA region?
Ahmed Alsafar
No. We could have a third day if we wanted to. Habib and I are breaking our heads because there are people who want to be involved, and we don't want to say no because they are interesting. There is too much demand, so the schedule is still not final [laughs].
"We have one shot. We can be a leading conference, or just another event that nobody thinks about"
We want to pick topics that will be interesting for the audience, and have benefits for the audience. We have just confirmed a 30 minute speaker slot for an Iranian company, for example, which will be very interesting for companies outside of the MENA region. Iran is a closed market, but it is still an interesting one.
We are also in talks with Indian companies to participate as well. I think the MENA conference could be a joining point for not only Arabic speaking countries, but Indian, Pakistani and all of these emerging markets where companies think about going there but don't really know how to do it.
GamesIndustry.biz So you see the future of conference as being a place where companies can come to get that information.
Ahmed Alsafar
Yes, that's the problem that we are facing in MENA: lack of information. If I want to convince a company to partner with me, the first question is always, 'How much money can I make there?' There isn't enough information out there to build a case.
GamesIndustry.biz So what are your plans for the coming years? How far ahead are you thinking?
Habib Chams
It might become a road-show in the future, to give it a bigger impact on the whole region.
Ahmed Alsafar
It's a possibility, and I think it will become a roadshow. We have a lot of plans. As I said before we started everything, we have one shot. We can be a leading conference that everyone will want to participate in the next year, or it will end up just another event that nobody thinks about. So, from the start, we have tried not to think about the cost and to get the right people.
I am just an advisor, but I now spend more time on this than on my own company. I know it's worth it.