Meet the Star Wars, Civilization and Borderlands developer you've (probably) never heard of
Aspyr discusses life after Mac ports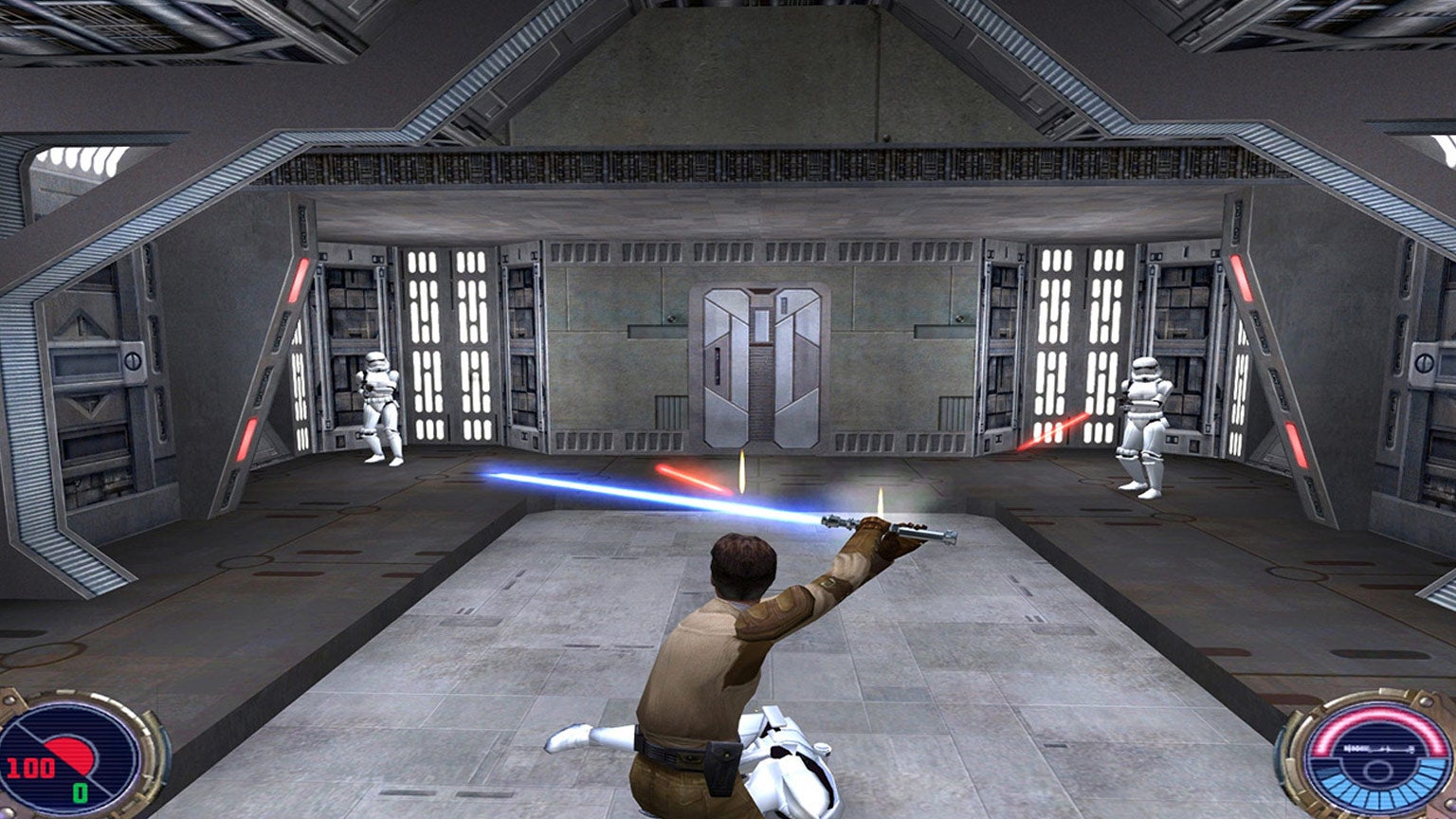 In a past life I used to put together a release schedule for games retailers. In doing so, I would come across a variety of niche video games and companies. One developer I grew accustomed to seeing was Aspyr.
Aspyr was usually the developer (and sometimes publisher) behind the Mac versions of big PC titles like Call of Duty, The Sims, Star Wars, Rollercoaster Tycoon and Civilization. I wrote its name down almost every week for two years, then promptly forgot all about it.
Then, during a Nintendo Direct last month, I saw them again. This time, the 'Mac developer' was bringing Star Wars: Jedi Outcast and Jedi Academy to Nintendo Switch, among other platforms. It's the company's second big Switch release following the success of Civilization VI last year.
"If the Mac turns into Arcade with a bunch of mobile games being the priority, we are still in a good position to grow and be a healthy company"
"We spent 20 years being the Mac guys, but since 2013 we've been really intentional about diversifying our business and the platforms that we support," says Aspyr's vice president of publishing Elizabeth Howard. "We have benefited from having those relationships for 20 years. We did Jedi Outcast and Jedi Academy on Mac back in the day. That has been to our benefit now there's a re-emerging interest in these older titles, as we've built our development and publishing capabilities to take these games to different platforms."
Aspyr began its move away from Mac when it took Star Wars: Knights of the Old Republic to iPhone and iPad in 2013.
"That project started while Lucas was still Lucas, and ended when it became part of Disney," Howard recalls. "But we still managed to get that product to market. We thought we'd tapped out the opportunity in the Mac market. We had secured the biggest and best games we could get hold of and put them on Mac. So it was about how do we continue to grow our business.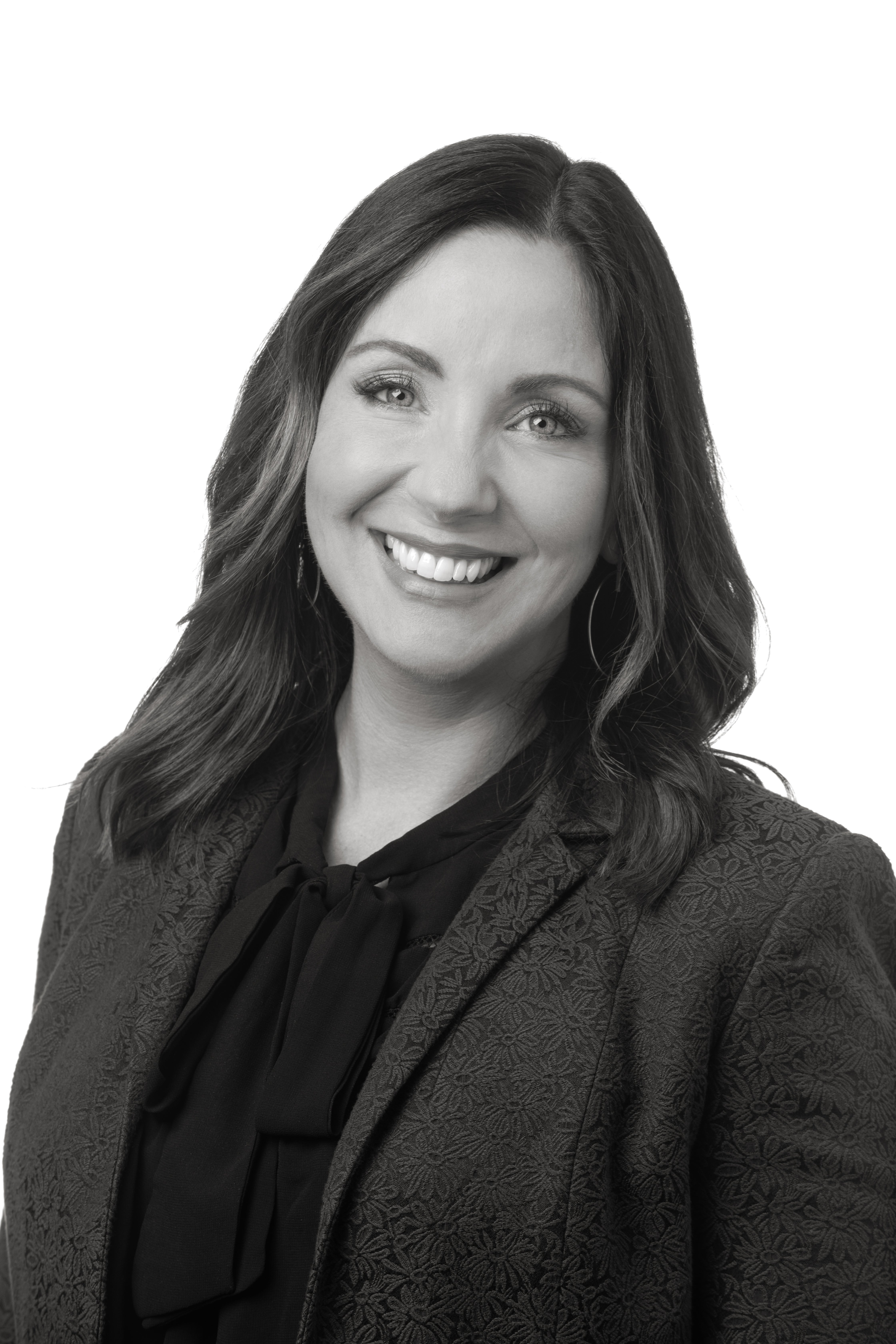 "The first step was investing in our development capabilities and making sure we could provide the engineering services to support more platforms, and then expanding our publishing capabilities to multi-format publishing. Now we are a publisher on every platform, and we're capable of developing on all platforms.
"In hindsight, it was a good move because we've seen a contraction in the Mac market overall, so we're in a good spot. If the Mac turns into Arcade with a bunch of mobile games being the priority, we're still in a good position to grow and be a healthy company."
Aspyr says it has grown 30% over the last six months and is at about 90 employees. The objective for the firm is to expand beyond porting games into doing full remakes.
"This investment has been in senior leadership around production, art, design and creative, as well as engineering and publishing," Howard says. "That has increased our development capabilities to areas that might be outside what you'd expect from a traditional port. Taking something that is desktop-based and moving it to mobile and Switch has its own accompanying set of demands to make that a great experience. With something like Civ VI, we pushed the team to include more user experience and user interface design, and we approached monetisation in a new way. You will see even more of that in the console space as we reimagine these other catalogue titles.
"We are looking at remakes. We are looking at other ways to extend brands that might be surprising to the audience, and ultimately transition into original game development. So, can we use some of these as steps in trying to build incredible capabilities in representing brands in games, and be really known for the AAA delivery of games licensed IPs?."
Aspyr is one of the companies that have benefited from the rise in nostalgia video games -- a trend that's been a boost to merchandise firms, port houses, retro developers, and even big businesses such as Activision, PlayStation and Nintendo. In fact, that success means the company is switching its focus onto these more nostalgic releases.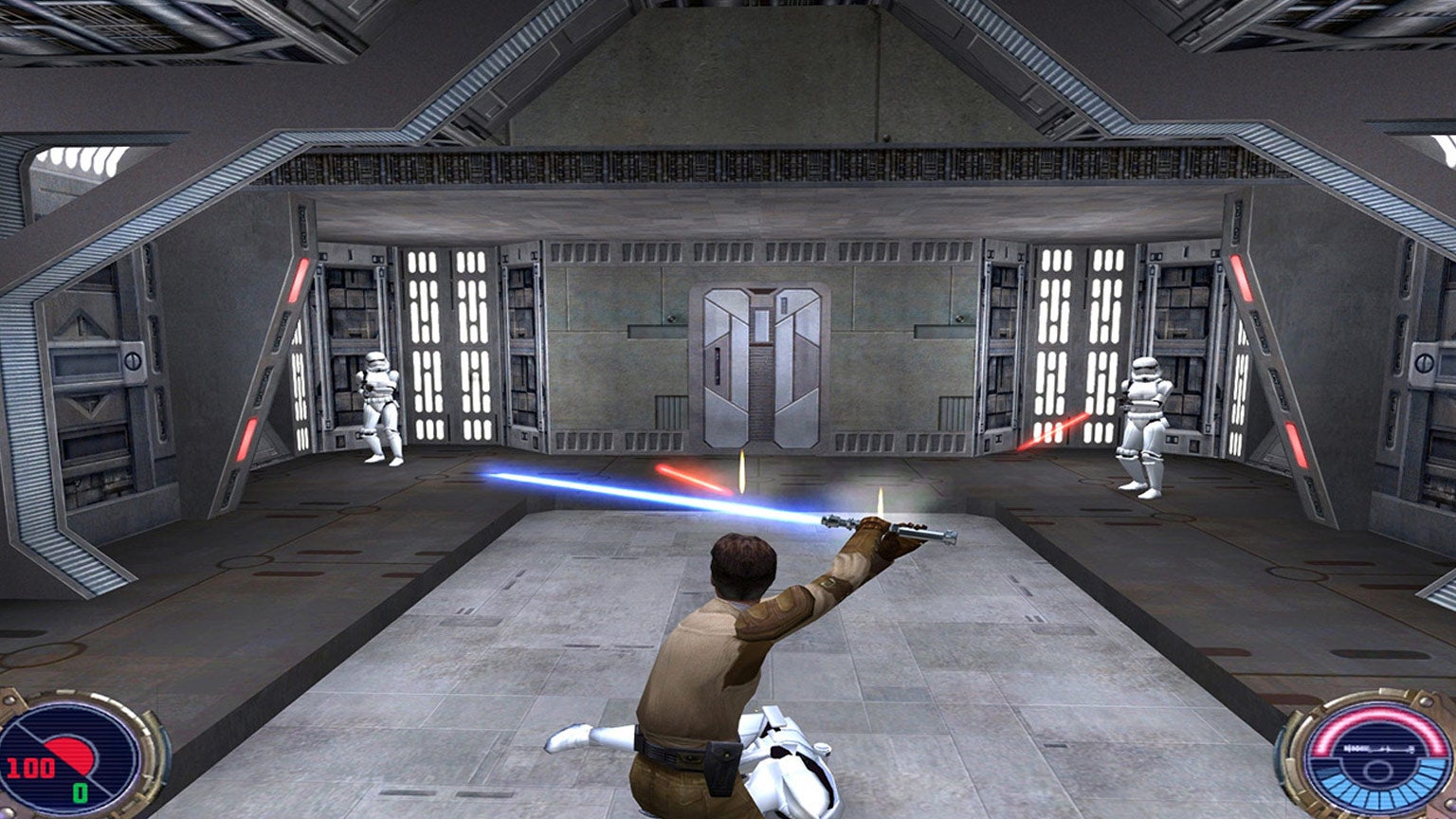 "We've done a bunch of indie publishing, where we pick up independently-developed games and use our marketing team to bring them to market," Howard says. "We have had some pretty good success with a couple of titles, including Layers of Fear. But it is a competitive market and it's really challenging to launch new IPs, whereas re-imagining or re-releasing older content makes a lot more sense. I like to go to the same restaurants and I like to order the same food, and there's a lot of comfort in something you already know. There is a joy in that.
"The reception to the Star Wars games... it just blows our mind. These are just our first two announcements and we have so much more coming"
"The other thing that struck me with the Jedi Outcast release, we're talking about an entire generation of gamers who haven't played this content. I'm not saying the ten year-olds will love it, but there's certainly people who would like to experience it. Sometimes it's simply making the game available to a generation of console gamers who might not have played on PC when it was first released. And there's a group of gamers who no longer play on the same devices that they used to. So there's a tonne of opportunity to bring games to new audiences, and older audiences.
"When this nostalgia trend started, there was cynicism around 'where are the new ideas?' But we are such a nascent industry, we're still discovering things. We grow up, we're nostalgic, we want to share these experiences with our kids... That's another big thing for those of us who have been doing this for a long time; we now have an opportunity to share these experiences with our own kids. All of these remakes we see in the marketplace are really exciting. Why not play an older title that's totally refreshed? Or with original graphics? Or slightly updated by fixing things that we can do better now?"
Aspyr has long since moved away from the 'Mac developer' label that had been its identity for so long. And now that it's found some success and attention on consoles (particularly Nintendo Switch) Howard hopes that the industry is starting to realise that, too.
"For a long time we had this misguided belief that we should stay behind the scenes and not really talk about us," she concludes. "That we should just fly under the radar. But frankly I think that did us a disservice, as I'm not sure the world knows of all the cool stuff we get to do. If you're someone who likes to work with the biggest brands and biggest partners, we get to do all of those things. I'm in the fortunate position as someone who runs publishing that I can have relationships and lunch with people who I consider industry leaders. It's a blast.
"The reception to the Star Wars games... it just blows our mind. These are just our first two announcements and we have so much more coming. I just think that it's a good time to start telling the world about us, that we've been doing this a long time, and we're doing everything we can to deliver on these games."