MediaCity offers free studio space to UK developers
Startups and freelancers in the North West will be given prime real estate for the next six months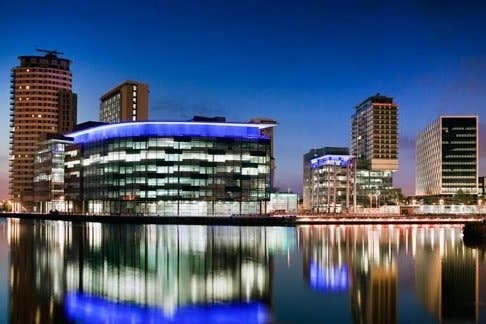 MediaCity UK is offering rent-free studio space to startup and freelance game developers working in the North West of England.
In a new initiative called "The Propeller Room", relevant businesses will be offered a free, shared space in which to work for the next six months in The Landing, a digital enterprise hub located in Salford.
The Landing - which already counts more than 100 companies as registered tenants - has technical infrastructure, project management resources, breakout rooms and secure storage facilities. Residents will also get access to the On The 7th media lounge, a popular spot for meetings and networking among MediaCity residents and employees of the BBC's nearby offices.
"Having worked closely with the gaming community on a number of projects over the last two years, what has become increasingly clear is that we have a wealth of talent that struggles to find studio space which is both cost-effective and appropriate to the games sector," said Ann Darby, The Landing's partnerships director, in a statement.
"By bringing such companies into The Landing, and creating a space like The Propeller Room, it gives firms a fantastic platform from which to build upon and gives us a pipeline of the north west's best gaming start-ups. This will pay dividends to us and the wider local economy in the future and is a genuine win-win."
The Landing has already started to receive its first tenants. Anyone else wishing to take part can contact Ann Darby directly: ann.darby@thelanding.org.uk.