Media Indie Exchange, Kinda Funny partner with publishers for June event
Guerrilla Collective Live, PC Gaming Show, and Future Games Show to take place digitally on June 6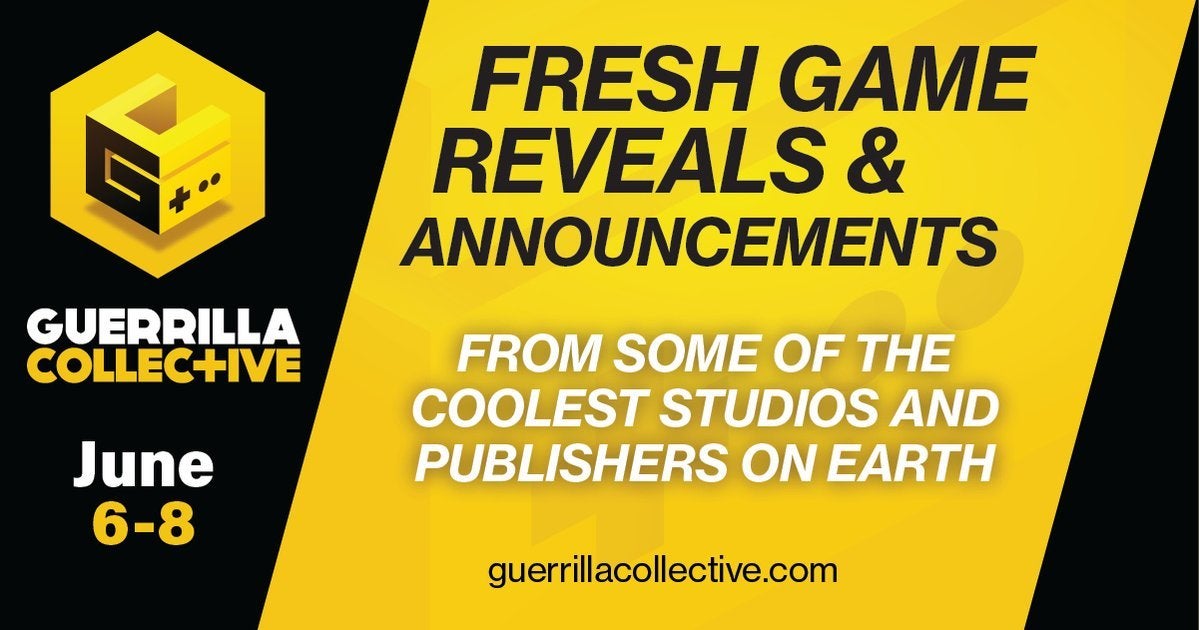 The Media Indie Exchange and Kinda Funny have partnered with a number of games publishers and companies to announce a series of game showcases in early June, including the debut of the Guerrilla Collective.
The June 6 showcase will begin at 10:00 a.m. PT with Guerrilla Collective Live, a showcase hosted by Kinda Funny's Greg Miller and including announcements and presentations from game companies including 11 Bit Studios, Another indie, Coffee Stain Studios, Fellow Traveller, Funcom, Good Shepherd Entertainment, Headup, Humble Publishing, Larian Studios, Modern Wolf, Paradox Interactive, Raw Fury, Rebellion, Those Awesome Guys, Thunderful, United Label, Versus Evil, Whitethorn Games, Wings Interactive, Ysbryd Games, ZA/UM, and others.
The Guerrilla Collective will also be included as part of IGN's Summer of Gaming event and GameSpot's Play for All.
After Guerrilla Collective Live, the PC Gaming Show will return at 12:00 p.m. PT, followed by The Future Games Show at 2:30 p.m. PT with more game reveals and other content.
The publishers involved with Guerrilla Collective are also working together with other gaming companies with the intent to provide digital content from June 6 through 8, filling the gap left by the cancelled E3 2020.
EA has already announced its intent to hold EA Play Live a few days later, on June 11, while Ubisoft announced today its first fully-digital showcase Ubisoft Forward would take place the following month, on July 12.