Medal of Honor brand may be dead, says Pachter
The disappointing performance could be a "fatal" blow to the whole franchise and EA's plans to dominate the shooter market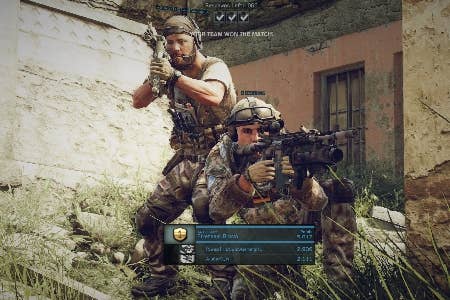 EA, during an earnings call yesterday, fully acknowledged the disappointing performance of Medal of Honor: Warfighter. While exact sales were not mentioned, the title did not hit targets and reviews of the game were simply not good. Wedbush Securities analyst Michael Pachter thinks the bad reception could mark the end of Medal of Honor as a brand and severely hinder EA's ongoing quest to dethrone rival Activision from the top spot in the shooter market.
"The last iteration of Medal of Honor received an average Metacritic score of 75 in 2010 (after its predecessor received an average score of 73 in 2007), and EA management committed to improving quality with this year's release. Instead, with an average score of only 50, the game is likely to fall short of revenue expectations by $100 million or more. Perhaps more importantly, the poor performance of Medal of Honor makes it highly unlikely that EA can deliver significant digital revenues from DLC subscriptions next year, and sets the company up for a disappointing comparison to the $204 million in digital revenues it expects from Battlefield this year," he noted.
Pachter continued, remarking on NBA Live as well, which unlike Medal of Honor, he thinks can rebound: "The cancellation of NBA Live means that EA has had a team (likely several different teams) working on the game for the last three years without any revenue contribution to show for their efforts. We think management did an extremely poor job of explaining these missteps, and understand why many investors remain skeptical. In our view, it is imperative that EA management acknowledge that they understand the underlying causes for the execution missteps, and commit to shareholders that these causes will be addressed, and that there will be a turnaround in game quality. It may be too late for the Medal of Honor brand, as a score as low as this one received may be fatal. We are more optimistic that the NBA brand will remain intact, and are confident that a quality game will come out next year."
While Battlefield has been a top performer, Medal of Honor hasn't held up its end, and that means EA will have a long way to go before it can topple Activision and Call of Duty.
"These missteps should not be taken lightly. A few years ago, EA management set forth a strategy to displace Activision as king of the first-person shooter heap, and said it intended the duo of Medal of Honor and Battlefield to alternate releases and slowly take share from Activision," Pachter said.
"Warfighter's review scores may have destroyed chances for sequels in the all-important first-person shooter segment of the market...We think that low review scores will impair EA's (and the Medal of Honor brand's) reputation with those who pre-ordered the game or bought it as soon as it was released (likely some of EA's most dedicated customers), and believe EA alienated at least a small portion of these gamers."
"Given the impairment to the Medal of Honor brand, we think EA is unlikely to take Activision's mantle as the leading developer of first-person shooters for several years."