Max Payne 3 to top 4 million sold says analyst
Rockstar's ambitious sequel to Max Payne franchise should post solid lifetime sales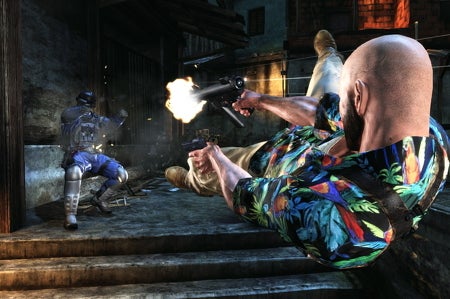 According to a new report from analyst firm Sterne Agee, the lifetime sales for Max Payne 3 can expect to top out at around 4 million units. The game, which has been a hit both with fans and critics alike, is Rockstar's latest in a franchise that has swept gaming, comics and even the silver screen.
This report, which falls in line with analyst appraisals for Take-Two's upcoming Q4 earnings report, says that Max Payne 3 has helped end a year that has been down for the company. Regardless of an assumed 18 percent year-over-year drop, Agee remains confident that 2013 will perhaps be the biggest for the company, thanks in no small part to Grand Theft Auto V.
Max Payne 3 is the latest title in a series that has not seen a game since 2003's Max Payne 2: The Fall of Max Payne. The game shipped for Xbox 360 and PS3. A PC version of the game is due out on June 1.
[via GameSpot]