Mattel's video game division eyes original IP
The joint venture between Mattel and NetEase plots three to four new games a year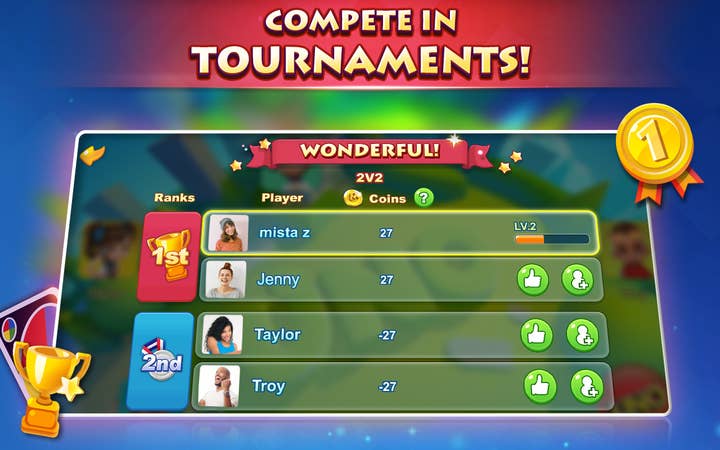 Mattel163 plans to release three to four video games a year, including titles that are not based on the toy company's famous brands.
Mattel163 formed last year as a joint venture between toy giant Mattel and Chinese corporation NetEase. The operation boasts almost 70 employees, featuring 60 game developers (based in Hangzhou, China) and a further ten in the firm's publishing office in Los Angeles.
Since its launch the division has released one game based on the hit card game Uno, initially for Facebook Messenger and now for iOS and Android.
"It just exploded in the first few days that we launched on Facebook," Mattel163 CEO Amy Huang-Lee tells GamesIndustry.biz. "We had over a million users in the first 24 hours. Everybody was eager to play it, and to this day we've had well over 15 million people play our game. So it's very successful and one of the top games on Messenger."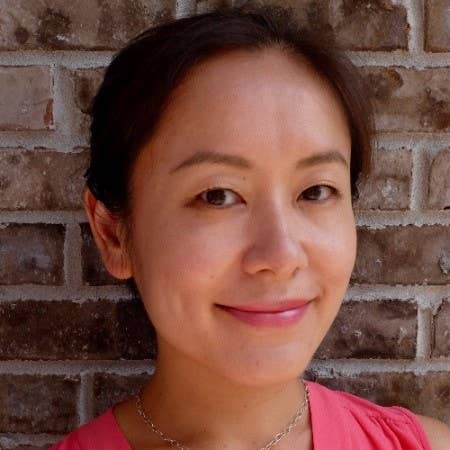 It's been a positive start for Mattel163. The division was started because of Mattel's desire to grow its small digital business, whereas NetEase views Mattel's IP as a means to grow its presence in the West.
"Very few people have heard about NetEase as a brand or about our games in the West," says Huang-Lee, who began working for NetEase in the firm's investment arm.
"Mattel has been in the toy industry for decades with some very strong brands, but it had a very weak digital presence. They've had a lot of different apps in the past, but not anything that's had any meaningful impact. And certainly nothing that was developed in-house.
"It was a very good match for both companies. One wanted to get into digital entertainment, while the other wanted to get into markets outside of China. It took about a year. We started discussing everything in late 2016 and we spent most of 2017 working out the details. We started then working on Uno, which was our first game."
"We will probably be able to create three to four games in-house every year, but we're also looking to co-develop with external studios"
Huang-Lee says that Mattel's board games are the obvious products to convert into digital games, but there are plans for titles based on more character-led IP, such as Barbie and Hot Wheels. The firm believes it can develop up to four games in-house a year, and it will also seek to work with external studios to bolster its line-up even more.
"We will also explore other genres, such as narrative storytelling and role-playing games with [Mattel's] other brands. Those are all coming in the pipeline. For the next couple of years we will self-publish Mattel IP games, as well as a few licensed titles from external studios.
"We will probably be able to create three to four games in-house every year, but we're also looking to co-develop collaborative games with external studios."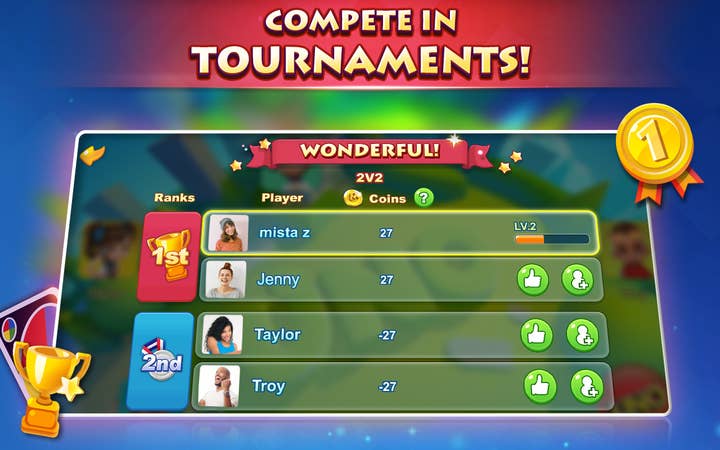 It's not all about Mattel's toy and board game IP, however; Mattel163 is looking at building entirely original IP, too.
"The long-term goal is for the joint venture to build multiple titles leveraging Mattel's IPs," continues Huang-Lee. "At the same time, we will be developing original IP, leveraging NetEase's development power. We're very much seeking partnerships with outside studios, to bring highly entertaining digital experiences to the mobile platform.
This could result in the division working in reverse -- creating digital games that may then become a physical toy (or board game) for Mattel to produce.
"It could very well work that way," Huang-Lee says. "If an original IP sticks with an audience and turns into its own IP, the collaboration could extend into the traditional toy business. I know that Mattel works with a lot of digital entertainment IPs and turns that into physical toys. So that could well happen in the future."
The final component of the Mattel163 vision comes in the form of educational apps and games. Mattel has been expanding its own educational range of toys and products in recent years, and this is a core pillar of what Mattel163 will be involved with in the future.
"Things like Fisher Price, Thomas, Barbie... those are all extremely powerful brands for kids that will allow us to build very impactful products in the educational segment," Huang-Lee says. "We're going to announce something later in 2019, we think. But education is definitely a key initiative of this joint venture."
She continues: "It's along the lines of gamified education. It's going to be based on the curriculum that is designed for the 0 to ten age group, and we will add on our expertise to gamify the experience. One of the strongest assets that Mattel has -- and not many people know this -- is that Mattel has been working on education for a few years now, and it has educational curriculum and educational assessment tools.
"We will be able to bring all of that into our education app, and address the children in that age group. Whether it's language apps, or math apps, so that there are different educational apps, but with a gamified twist to them. That's our goal."