Mattel gets Halo master license
Toy manufacturer lays out plans for new Mega Bloks kits, action figures, foam dart guns, RC cars and more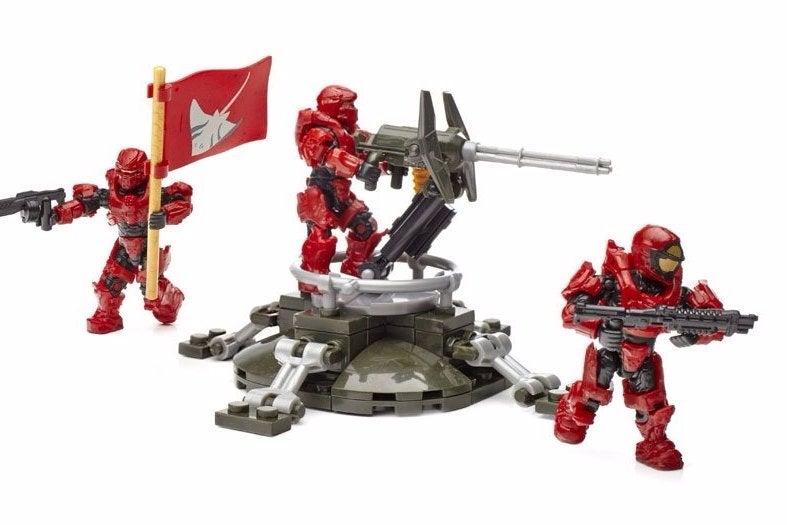 In advance of this weekend's New York Toy Fair, Microsoft's 343 Industries has announced a new master licensing agreement with Mattel that will see the toy maker produce a wide range of offerings based on the Halo franchise.
Mattel has already made numerous Halo products under its Mega Bloks and Boomco brands. The new agreement will see the company not only expand on both of those lines, but also add 6-inch and 12-inch action figure collections, radio control vehicles, and a prop energy sword to its slate.
"The success we've seen with the Halo Mega Bloks franchise over the years laid the foundation for this partnership," said 343 Industries head Bonnie Ross. "We're excited to work with Mattel to bring innovative, quality and, most of all, fun products to old and new Halo fans alike."
The first wave of offerings under this deal will be showcased at the Toy Fair this weekend, and are expected to arrive on store shelves this fall.
[UPDATE]: Microsoft has clarified some points of the agreement for GamesIndustry.biz. Despite the master licensing agreement, Mattel will not have the ability to sub-license the brand out to others. And while it is not an all-encompassing license, it will spell the end to the McFarlane Toys line of Halo action figures. McFarlane has been creating Halo toys since 2007.
"McFarlane has been a great partner and several Halo action figures from them will be available through the first half of this year, but they will no longer be producing new Halo action figures moving forward," a Microsoft representative said. "We are continuing to work with a number of great partners with whom we have long standing relationships, while also expanding our collector business with new companies like ThinkGeek and J!NX. We hope McFarlane stays within the Xbox family with future products."