Marvelous sued for attempting hostile takeover
Indie dev Checkpoint Studios lists hostile takeover among several charges in $5 million lawsuit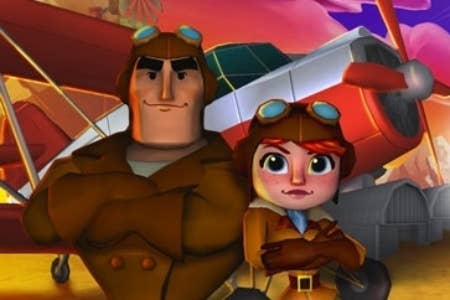 The Japanese publisher Marvelous is being sued by an independent developer for attempting a hostile takeover. Other charges brought by Checkpoint Studios include the poaching of employees and the failure to honour a payment of $2.5 million.
According to a report on Gamasutra, which draws from a complaint filed by Checkpoint CEO Brain Wiklem, the relationship between Marvelous and Checkpoint started in at the end of 2011. Marvelous paid Checkpoint $2.5 million for a 35 per cent stake in the company and the assurance that two games would be shipped by the end of 2012.
That deal was honoured by the release of the games AviNation and Party Politics, but Wiklem claims that a similar deal involving a $2.5 million payment for games launched in 2013 was agreed in good faith. However, when the time came to negotiate, Marvelous refused.
Subsequently, Wiklem sold 24 per cent of his shares to former Checkpoint CTO Christopher Masterton, who, at that point, was an employee of Marvelous's US subsidiary Xseed. The suit alleges that Masterton travelled to Japan in September with the plan of selling the shares to Marvelous, giving them majority ownership of Checkpoint.
The suit also alleges that Xseed is illegally using Checkpoint's technology, and that Marvelous hired away 14 of the company's staff in addition to Masterton, leaving the company with too few resources to complete and ship products.
The suit includes Marvelous, Xseed, Masterton and ten unnamed individuals. Checkpoint is seeking damages of at least $5 million.