Mario must be made playable on non-Nintendo devices says analyst
Japanese analyst Nanako Imazu believes it could happen in a few years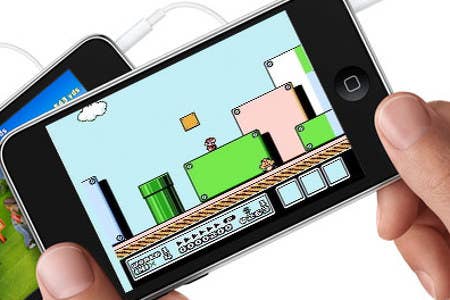 Nintendo today reported its first annual loss of over $531 million (£328.7m), and with pressure mounting from the mobile sector, it's not about to get any easier for the house that Mario built. Many believe that Nintendo ought to give into the pressure and put some of its IP on smartphones and tablets in addition to its own hardware.
"Nintendo has to deal with the change and let Mario games be played on non-Nintendo devices," Nanako Imazu, an analyst for the brokerage firm CLSA in Tokyo, told the New York Times. "I think it will take at least couple of years to see that."
David Gibson, an analyst for the Australian bank Macquarie in Tokyo, added, "They have been beaten by smartphones and tablets, in particular, for consumers' spending and, more importantly, time."
Nintendo has repeatedly said that it will not put its games on non-Nintendo devices, and in the meantime the company is laser focused on making sure its Wii U launch later this year is a success. The price point on the hardware will be key (it was vital in Wii's success), but with Microsoft and Sony both likely to consider price drops on their respective hardware, Nintendo will have to think carefully.
Some have said that anything over $300 for Wii U would be disastrous, but according to Imazu, Nintendo may need to go higher in order to break even on Wii U costs. He said that a price point of $350 should allow the company to break even on the hardware, but that's $100 more than what Wii launched at and may not sit well with consumers - Nintendo learned that lesson already with 3DS.
The good news is that Nintendo is still flush with billions in cash, and in reality the company can afford to lose money on each unit sold as it solidifies its strategy and software lineup.