Mario Kart Tour was the third most-downloaded mobile game in Q3 2019
Sensor Tower: Nintendo's racer doesn't make it to top 100 grossing despite record-breaking downloads to start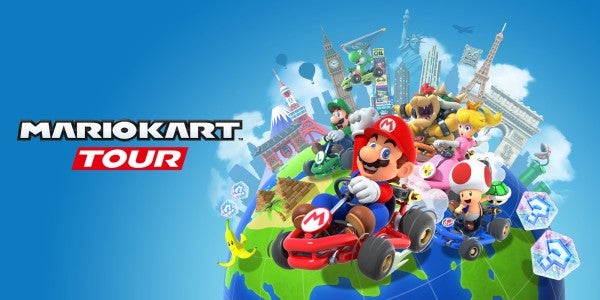 Mario Kart Tour managed to become the third most-downloaded mobile game of Q3, despite launching in the final week of the quarter.
Sensor Tower's Q3 report has Mario Kart Tour just under Fun Race 3D at No.1 and PUBG Mobile at No.2 after bringing in 90 million downloads in its first week.
This number saw it break a record for most first-week downloads of any mobile game, though it was surpassed shortly after by Call of Duty Mobile's 100 million first-week downloads. Call of Duty Mobile didn't make it onto Sensor Tower's charts for Q3, though, as it launched in October.
That said, despite its hefty download count, Mario Kart Tour didn't even make it into the top 100 highest-grossing games of the quarter. That chart was topped by PUBG Mobile, followed by Honor of Kings, Fate/Grand Order, and Pokemon Go in fourth. Pokemon Go was the fastest-growing game by revenue quarter-over-quarter, with August as its best month ever since 2016.
Worldwide, mobile game gross revenue grew 20% year-over-year to $16.3 billion in Q3, representing 74% of total in-app spending across both the App Store and Google Play. App Store users spent the most at $9.8 billion, up 19% year-over-year. Google Play user spend was up 21.7% to $6.5 billion.
While the App Store continues to generate the most revenue, Google Play still pulls in the most downloads, with worldwide mobile game downloads on Google Play totaling at 8.7 billion and the App Store seeing 2.4 billion in Q3. Total, that's 11.1 billion downloads, up 17.6% year-over-year.