Mario Kart Tour downloaded over 10m times globally in its first day
Update: Newest Sensor Tower numbers put first-day downloads at over 20m, player spending over $1m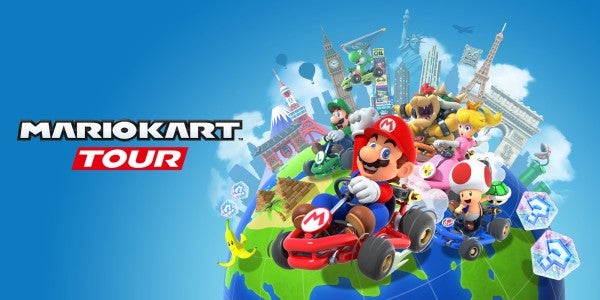 Update: A new report from Sensor Tower has put Mario Kart Tour's day-one downloads at over 20 million, double Apptopia's estimate from earlier today and nearly triple the day-one downloads of Super Mario Run.
Additionally, Sensor Tower reports that player spending has already reached $1 million -- approximately one-fourth of launch-day spending on top Nintendo mobile revenue performer, Fire Emblem Heroes. This does not include revenue from the $4.99 Gold Pass subscription, due to a free two-week trial offered to everyone who subscribes.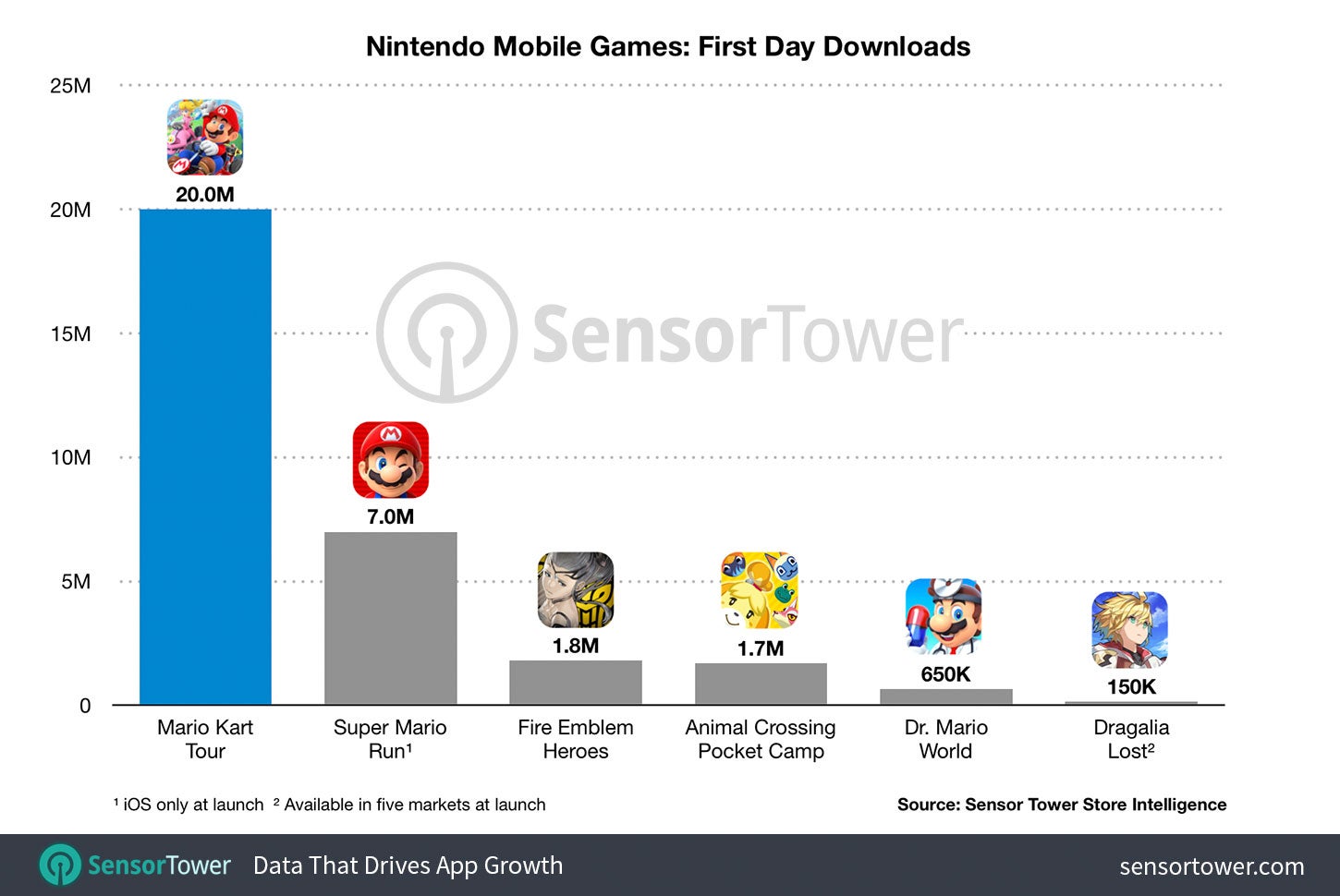 Original story:
It's still too early to tell whether or not Mario Kart Tour will shift the unremarkable longtail of most of Nintendo's mobile portfolio, but its first day was certainly a speed boost in the right direction.
According to Apptopia, Mario Kart Tour's first-day downloads reached 10.1 million, far surpassing first-day downloads for every other game in the company's mobile portfolio. For comparison, Pokemon Go's first day saw 6.7 million downloads, and Super Mario Run reached 4.7 million during its iOS only launch.
One potential contributing factor to these high download numbers is that if users pre-order the game on iOS and did not have auto-downloads turned off, the game automatically downloaded immediately at launch.
Mario Kart Tour is a free download, though once users open the game there are several barriers that may make a long-term difference in how its downloads compare to its revenue. Users must have a Nintendo Account to play the game at all, and the free game monetizes both through in-app purchases as well as a "Gold Pass" subscription service. For $4.99/month (notably the same cost as an Apple Arcade subscription, and a dollar more per month that Nintendo Switch Online) users will receive exclusive characters, karts, and other items, as well as access to the game's highest speed races -- 200cc.
Update: As Niko Partners analyst Daniel Ahmad pointed out on Twitter, Google Play's download count for Mario Kart Tour has shown over 10 million downloads alone since earlier today.