Mario Kart 8: Deluxe reclaims No.1 after Switch price cut | UK Boxed Charts
Lost Judgment debuts at No.4 and Death Stranding: Director's Cut comes in at No.11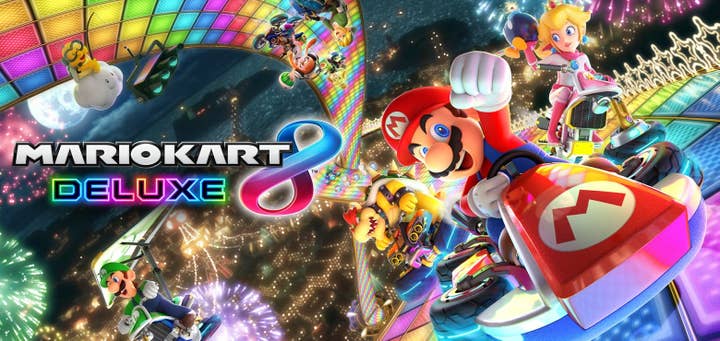 Mario Kart 8: Deluxe was the best-selling boxed game in the UK last week.
The game jumped 24% in sales, which follows a 10% uptick the week before. The sales increase follows a £20 price cut to the Nintendo Switch standard model in the UK.
Second place is Minecraft on Switch, which rose three places after a 9% sales increase. No.3 belongs to Animal Crossing: New Horizons, which rose 17% in sales week-on-week to jump up four places.
Last week's No.1, Deathloop by Bethesda, falls to No.5 following an 82% sales drop week-on-week.
In terms of new releases, Lost Judgement from Sega debuts at No.4. 62% of sales were on PS5, 28% on PS4 and 10% on the Xbox Series X and S consoles. PS5 exclusive Death Stranding: Director's Cut comes in at No.11.
This is purely boxed game sales. Digital game sales are made available later in the week.
Recent release Wario Ware: Get It Together drops from No.8 to No.10 after a 40% sales slip. NBA 2K22 goes from No.10 to No.13 after a 44% sales drop, and Tales of Arise tumbles from No.15 to No.28 after a 43% fall in boxed sales.
Here is the GfK top ten for the week ending September 18, 2021:
| Last Week | This Week | Title |
| --- | --- | --- |
| 3 | 1 | Mario Kart 8: Deluxe |
| 5 | 2 | Minecraft (Switch) |
| 7 | 3 | Animal Crossing: New Horizons |
| New Entry | 4 | Lost Judgment |
| 1 | 5 | Deathloop |
| 11 | 6 | Grand Theft Auto 5 |
| 12 | 7 | Super Mario 3D World + Bowser's Fury |
| 9 | 8 | F1 2021 |
| 2 | 9 | Spider-Man: Miles Morales |
| 8 | 10 | Wario Ware: Get It Together |